ER Crowding May Encourage Poor Hand Hygiene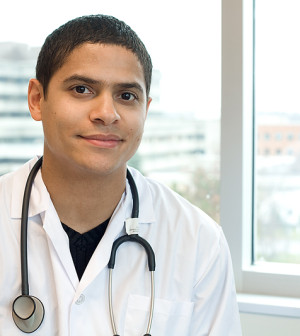 FRIDAY, Oct. 7Emergency room patients who are transported between departments or given hallway beds are more likely to come into contact with health care workers who have not properly washed their hands, according to a new study.
The researchers, reporting their findings online in the November issue of Infection Control and Hospital Epidemiology, said the study sheds light on the infectious risks associated with overcrowded emergency rooms in the United States.
"We found that receiving care in a hallway bed was the strongest predictor of your health care providers not washing their hands," said study author Dr. Arjun Venkatesh, an emergency medicine resident at Brigham and Women's Hospital in Boston, in a journal news release.
In conducting the study, researchers analyzed information on more than 5,800 patient interactions in the emergency room. Although staff members washed their hands properly 90 percent of the time, providers were seen wearing gloves while treating patients instead of washing their hands. Gloves are not a substitute for proper hand hygiene, the researchers noted.
The study also found that workers who move patients between rooms or departments were less likely than other hospital staff to wash their hands. Researchers deduced this was due to a lack of training on proper hygiene procedures.
The authors concluded more research is needed to better understand the role emergency rooms play in health care-associated infections.
"With nearly one in five U.S. residents visiting an emergency department each year, and emergency departments serving as a frequent interface between the public and patients with communicable diseases, we have to build systems that ensure the highest standards of hand washing and infection control to ensure the safest care for all patients," said Dr. Jeremiah Schuur, director for quality, safety and performance improvement in Brigham's department of emergency medicine, in the news release.
More information
The U.S. Centers for Disease Control and Prevention provides more information on hand hygiene in health care settings.
Source: HealthDay
​