Drug-Resistant Infections in Hospitals May Be Less Deadly Than Thought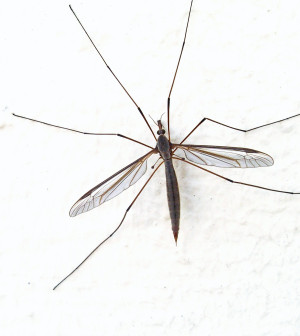 TUESDAY, Oct. 25
Antibiotic-resistant infections acquired in hospital intensive care units may be killing fewer patients than feared, new research suggests.
Infections occur in 1.7 million hospitalized patients every year, according to the U.S. Department of Health and Human Services. Over the past decade, the rate of resistant infections that don't respond to most antibiotics has risen in ICUs.
In the study, researchers examined infections in surgical or trauma ICU patients from 2000 to 2010. They identified 799 drug-resistant pathogens and nearly 1,500 infections acquired in the ICU.
While rates of drug-resistant infections rose during that period, death rates from any cause fell by 4 percent.
"The bottom line is that we think that these patients who have infection are not dying from that infection after all; however, they die with that infection because, for example, they are of advanced age and suffered multiple traumatic injuries resulting in high injury severity scores and high acute physiology scores," Dr. Laura Horst Rosenberger, a research fellow in the department of surgery at the University of Virginia, Charlottesville, said in an American College of Surgeons news release.
The bacteria that cause the infections are opportunistic, Horst explained, targeting people who are already very ill and are less likely to survive because of other factors.
"Patients with the highest risk of infections [elderly, admitted to the ICU, multiple previous co-morbidities, ventilator dependence, previous antibiotic exposure, and so on] generally have the most poor prognosis to begin with. The hospital-acquired infections preferentially affect the most vulnerable patients and the mortality attributable to the infection is relatively small," she said.
The most common pathogens were methicillin-resistant Staphylococcus aureus (MSRA) and Pseudomonas aeruginosa, which typically infected the lungs, blood and urine, the study noted.
The study was slated for presentation on Tuesday at the 2011 Annual Clinical Congress of the American College of Surgeons, in San Francisco. Because this study was presented at a medical meeting, the data and conclusions should be viewed as preliminary until published in a peer-reviewed journal."
More information
The U.S. Centers for Disease Control and Prevention provides more information on antibiotic and antimicrobial resistance.
Source: HealthDay
​