Diverticulitis Surgery More Dangerous for Older Black Patients: Study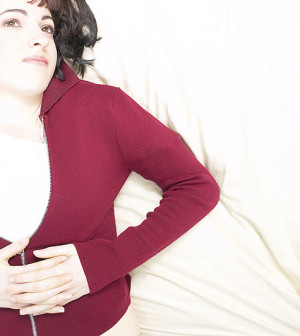 MONDAY, Sept. 19Following surgery for the common gastrointestinal disorder diverticulitis, elderly black patients are more likely to die than white seniors, a new study has found.
The researchers also found blacks were more likely to have longer hospital stays, costing nearly $30,000 more than whites. These racial differences held true, the study noted, even when the patients were equally sick and had the same health insurance.
"Even if everyone has coverage, black patients are doing worse, so we need to find out what else is going on," study leader Eric B. Schneider, an epidemiologist at the Johns Hopkins Center for Surgical Trials and Outcomes Research, said in a Hopkins news release. "Maybe then we can make a difference."
In conducting the study, the researchers analyzed information collected from more than 50,000 Medicare patients who had part of their colon removed, with or without a colostomy, over the course of three years.
Although all of the senior citizens followed needed the surgery, the study found black patients were 26 percent more likely to need riskier and more expensive emergency surgery for diverticulitis, rather than a scheduled operation.
Regardless of whether or not the surgery was an emergency procedure, the study, published in the September issue of Archives of Surgery, also found that black patients were 28 percent more likely to die in the hospital afterwards.
The study authors pointed out that their findings challenge popular beliefs that the increased risks faced by blacks were linked to socioeconomic differences, such as health insurance coverage. They noted, however, blacks may have more undiagnosed illness than whites because previous research has shown they visit the doctor less often. These untreated underlying conditions may contribute to worse outcomes after intestinal surgery.
More information
The U.S. Department of Health and Human Services has more about racial differences in health care.
Source: HealthDay
​