1 in 5 Hospital Docs Reports 'Unsafe' Workloads: Study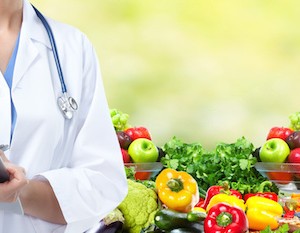 MONDAY, Jan. 28Ever had a hospital stay and felt neglected by harried, distracted doctors?
You may not be alone: A new study finds that four out of every 10 doctors working in U.S. hospitals say they are overworked, and one out of five says these jammed schedules could threaten patient safety.
According to the survey of more than 500 hospital-based doctors, 20 percent said their level of overwork could mean incomplete patient discussions, delayed diagnoses, ordering of unnecessary lab tests, medical errors and even patient death.
Fully 36 percent of doctors reported that these issues occur more than once a week.
The findings may be important to efforts aimed at reducing medical errors in the nation's hospitals. According to a landmark Institute of Medicine report issued in 2000, as many as 98,000 people die each year while in the hospital due to preventable medical errors.
"The new study recognizes that not only are [overworked doctors] a problem, but it's a very common problem that is experienced across the country in different types of hospitals with different kinds of patients," said study co-author Dr. Henry Michtalik, an assistant professor in the division of general internal medicine at the Johns Hopkins University School of Medicine in Baltimore.
"I was surprised by the high percentages," he said. "We did not expect the numbers to be minimal, but we did not expect them to be as high as 40 percent."
So how many hospital patients are considered too many for doctors? "More than 15 patients a shift is perceived as leading to greater potential of being unsafe," Michtalik said.
The findings, which appear in the Jan. 28 issue of the Journal of the American Medical Association, should spark a discussion about the constraints placed on doctors and how to best address them, he added.
Michtalik said numerous factors have come together to put the squeeze on already busy doctors. First of all are new limits placed on the hours that resident physicians (new doctors in training) can work, and some states have also passed laws that seek to fine-tune the nurses' working environment.
Although well-intentioned, these measures often lead to more work for doctors working in hospitals, Michtalik said.
Other factors are conspiring to increase physician workloads. The aging of the patient population and the complex nature of chronic diseases, as well as recent changes to the health care system may make this situation worse before it gets better, Michtalik said.
"The type of patients that come in through the emergency room tend to be more complex," he noted. "The straightforward ones are usually treated by their primary-care doctor as outpatients."
There is some truth to the findings, said Dr. Prakash Karki, co-director of a program at Union Hospital in Terre Haute, Ind., that is aimed at helping doctors working at the hospital.
"Our workload is changing and becoming more challenging," he said. Many subspecialists are doing less in-hospital work due to financial issues, which results in more responsibility for hospital-based physicians.
"We are becoming the jacks-of-all-trades," Karki said. What's more, "patients are older and coming to the hospital with more and more problems," he said. "A simple pneumonia patient may be out in three or four days, but we have patients with complications and infections that are resistant to antibiotics."
As far as how many patients per shift is too many, the new study may have set the bar too low, he said. "Fifteen patients is an easy day for us," Karki said. "We have some really busy days."
He agreed that these conditions could result in medical mistakes and preventable errors, including unnecessary patient deaths. The solution, Karki said, is that "we need more [hospital-based doctors] and legislation to help regulate our hours."
More information
There are tips on what you can do to safeguard your health after a hospital stay at the National Patient Safety Foundation.
Source: HealthDay
​