Teens' Poor Health Linked to Fewer Friends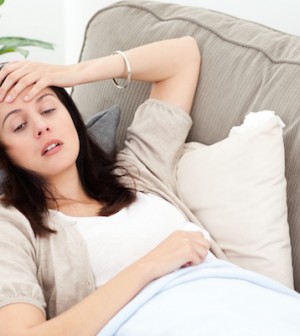 TUESDAY, Dec. 7Teens who have health problems have fewer friends than other teens and often believe their friendships are stronger than they actually are, new research shows.
U.S. researchers examined the responses of 2,060 teens who took part in a 1994-1996 survey that asked them about their health and their school friends. About two-thirds of the teens rated their health as "excellent" or "very good." The rest of the teens who said their health was either "good," "fair" or "poor" had such conditions as asthma, obesity, deafness or blindness.
But, according to lead author Steven Haas, a sociologist at Arizona State University, these teens "don't perceive themselves as having fewer friends. If you ask them to list [their friends], they list the same number of friends as the healthy kids do."
"But if you ask the other kids who they're friends with, they're much less likely to nominate the sick kids as their friends," Haas said in a Center for Advancing Health news release.
The findings show that less-healthy teens "tend to overstate how strong some of their friendships are," Haas added.
The study also found that the sickest teens were 20 percent more likely to have no one at school list them as a friend.
It's not known which comes first — isolation or poor health. But it's clear that "being sick doesn't make you fun to be around," Haas noted. "It can be taxing on your friends and they have to do a lot of emotional support and try to make you feel better."
Hass added, "Health is both a cause and a consequence of how many friends you have and how many people you have to support you."
The study is published in the December issue of the Journal of Health and Social Behavior.
More information
The Nemours Foundation outlines how teens can cope with chronic health conditions.
Source: HealthDay
​