Research Finds Not All HIV Affects Immune System Same Way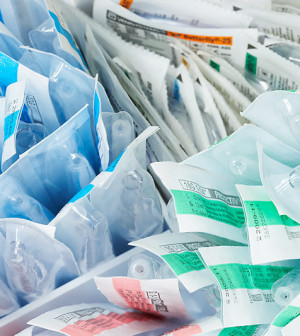 FRIDAY, Dec. 3New research explains why immune function actually improves in a small number of patients with drug-resistant HIV.
In those cases, the virus has mutations that protect it against some HIV drugs but also thwart its ability to kill immune cells, explained the researchers at the Mayo Clinic in Rochester, Minn.
This is the first study to show that not all HIV is equally bad for the immune system, the authors noted.
"These findings suggest — in contrast to how these patients have been treated in the past — that changing treatments might not be needed in order to help the immune system," senior author and infectious disease researcher Dr. Andrew Badley, said in a Mayo news release.
The study is published in the Nov. 24 online edition of the journal PLoS Pathogens.
HIV causes AIDS by progressively killing CD4 T-cells that direct the immune system. The loss of these cells makes patients susceptible to infections and cancers. Over time, HIV can develop mutations that make it resistant to drugs. But only a few of those mutations also halt HIV's ability to kill immune cells, the researchers explained in the news release.
More information
The U.S. National Institute of Allergy and Infectious Diseases has more about HIV/AIDS.
Source: HealthDay
​