Quick Saliva Test May One Day Diagnose Diseases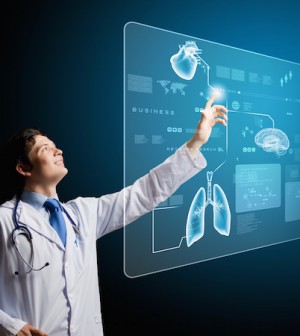 MONDAY, Nov. 23The protein content of saliva changes as people age, and better understanding of these changes may help lead to a simple test to diagnose and treat age-related diseases, researchers suggest.
Human saliva contains numerous proteins that play a role in digestion, fighting diseases and other functions. Researchers are trying to find ways to use these proteins to develop quick tests to assess a person's health. In order to do that, scientists require detailed information on how these proteins are affected by normal aging.
In this study, researchers at the Scripps Research Institute in La Jolla, Calif, analyzed saliva proteins in healthy women in two age groups, 20 to 30 and 55 to 65. They identified 293 proteins that differed between the two groups. Most of the proteins played a role in the immune system's defenses against infection. The older women had nearly twice the number of immune-related proteins as younger women, the study authors noted.
The researchers said the findings suggest that "it is critical to take into consideration these normal differences in protein expression when searching for clinically relevant, disease-specific biomarkers."
The study is published online and in the Nov. 6 print issue of the Journal of Proteome Research.
More information
The American Academy of Otolaryngology–Head and Neck Surgery provides facts about the salivary glands.
Source: HealthDay
​