Plague Kills U.S. Lab Worker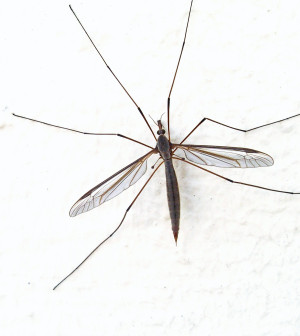 THURSDAY, Feb. 24While experts stress that epidemics of plague will probably remain a scourge of centuries past, isolated cases still appear, even in the United States.
In fact, according to a just-released government report, a American lab worker died from plague in 2009 — the first case of plague from a laboratory-acquired infection since 1959 and the first known death from a weakened form of the germ.
The report appears in the February 25 issue of the Centers for Disease Control and Prevention's Morbidity and Mortality Weekly Report.
Not only are cases of the plague "unusual," said Dr. Steven Hinrichs, chairman of the department of pathology and microbiology at the University of Nebraska Medical Center in Omaha, but "it's unusual to have laboratory accidents. I would say there are less than 10 cases of laboratory accidents involving infectious diseases per year."
Yersinia pestis, the cause of plague, is the microbe that was harbored by fleas-on-rats in the Middle Ages and created the Black Plague, which wiped out a third of Europe's population.
The case of the lab worker is particularly intriguing because he was working with a weakened strain of Y. pestis, one that has not been known to cause harm to humans.
"Most laboratories that do basic science use attenuated strains all the time, so it's the so-called 'safer' way to do these research experiments rather than to use the fully virulent strain," Hinrichs said.
According to the CDC report, the 60-year-old lab worker first sought medical help with symptoms of what could have been the flu — fever, aches and pains and a cough — on Sept. 10, 2009.
He didn't follow-up on that consultation and three days later, on September 13, arrived via ambulance at a Chicago hospital. His symptoms were worse and he also complained of shortness of breath.
Doctors gave him oxygen, then, suspecting heart failure, they gave him diuretics. When it became apparent it was an infection, they also administered antibiotics.
Nevertheless, he died 13 hours after being admitted to the hospital.
Doctors didn't know that the man had worked in a lab until September 16, at which time they contacted health authorities as well as officials from the lab, housed at a university.
The researchers found traces of bacteria early on in the investigation but weren't able to confirm that it was Y. pestis until the 18th of September.
Although it seems clear that the man contracted the infection at work, even now, authorities aren't sure exactly how he contracted it. It could have been inhaled or it could have entered through a cut or wound on his skin.
They're also not sure why he died, although they have a strong suspicion.
The man had an underlying blood disorder called hemochromatosis, which involves harboring too much iron.
The strain of the microbe he was working with was weak because it didn't have enough iron.
Once the bacteria entered the man's body, his extra iron might have been enough to overcome the bacteria's weakness, rendering it as virulent as some of its cousins.
"The issue of hemochromatosis is well described in the literature. The focus on iron and the disruption of iron is actually a target for new antibiotic development," said Hinrichs. "The condition very likely contributed to his disease [and] his death."
According to CDC statistics, there are 10 to 15 isolated cases of plague a year in the United States and the World Health Organization reports there are 1,000 to 3,000 cases globally each year as well.
The CDC's latest report noted that last year in Oregon, two members of the same household contracted plague, apparently from fleas residing on their dog. In what were the only U.S. cases of plague seen in 2010, both individuals recovered.
More information
The U.S. Centers for Disease Control and Prevention has more on plague.
Source: HealthDay
​