New Private Health Plans Must Offer Preventive Care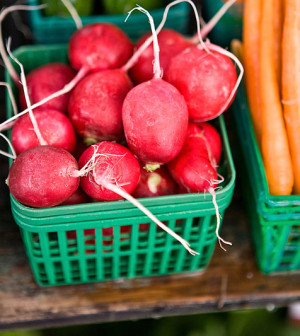 WEDNESDAY, July 14New private health plans must cover preventive services such as blood pressure tests and cancer screenings with no cost-sharing requirements for consumers, according to new U.S. regulations issued Wednesday.
Included in these services are basic tests such as blood pressure, diabetes and cholesterol checks, many cancer screenings, routine vaccinations, prenatal care and regular wellness checkups for infants and children. The new rules are designed to make access to these services easier, according to the U.S. Department of Health and Human Services.
The new regulations do not affect existing health insurance plans but are expected to impact 88 million Americans in the future, according to a key presidential adviser.
"Today's rule really represents a fundamental shift about what it means to have health insurance coverage," Nancy-Ann DeParle, director of the White House Office of Health Reform, said during an afternoon news conference.
"We are shifting from health insurance coverage, meaning coverage for sickness, to … coverage to keep you well," she added.
The goal of the new regulations, the latest in a series of reforms enacted under the health-reform legislation signed by President Barack Obama in March, is to remove cost as a barrier to preventive care, officials said.
"Often, because of costs, Americans use preventative services at about half the recommended rate," Stephanie Cutter, assistant to the President for special projects, said during the news conference. "Twelve percent of children have not had a doctor's visit in the past year [or] received recommended care less than half the time," she said.
And she added, chronic diseases, such as cancer, diabetes and heart disease, are responsible for seven out of 10 deaths each year and account for 75 percent of the nation's health-care spending.
"Those chronic diseases are often preventable, and as a result of today's announcement, people can get the preventive care they need through their insurance and without any cost-sharing," Cutter said.
Next year, some 31 million Americans in new employer plans, and about 10 million people in individual plans, will benefit from these new regulations, DeParle said.
"The number of people in employer plans is expected to rise to 78 million by 2013, for a total of 88 million people whose prevention coverage would improve because of the new policy," she said.
The new regulations will affect new health plans starting on or after Sept. 23, 2010. Such plans must cover preventive services that have shown scientific evidence that they benefit health.
These plans can't charge a patient a co-payment, co-insurance or a deductible when these preventive services are delivered by a doctor in a plan's network.
Some of the recommendations include:
Coverage of preventive services rated "A" or "B" by the U.S. Preventive Services Task Force, such as breast and colon cancer screenings, screening for vitamin deficiencies during pregnancy, screenings for diabetes, high cholesterol and high blood pressure, and tobacco-cessation counseling.
Coverage of routine vaccines ranging from recommended childhood vaccinations to periodic tetanus shots for adults.
Coverage of recommended preventive care for children, including regular pediatrician visits, vision and hearing screenings, developmental assessments, immunizations, and screening and counseling to deal with obesity and help children maintain a healthy weight.
Dr. Olveen Carrasquillo, chief of the division of general internal medicine at the University of Miami Miller School of Medicine, called the new regulations "a smart thing."
"We have known for a long time that co-payments significantly reduce the use of preventive services," he said.
"In terms of improving health, it's an important step," Carrasquillo added. "It will cost more money, but it will increase the use of preventive services and definitely save lives."
More information
For more on preventive care, visit the U.S. National Library of Medicine.
Source: HealthDay
​