Mouse Study Suggests New Clues to Celiac Disease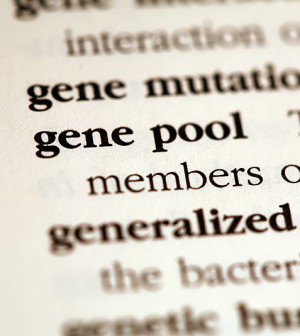 WEDNESDAY, Feb. 9A key discovery into how celiac disease develops may pave the way toward preventing this painful digestive disorder in those most at risk, a new animal study suggests.
Using mice, scientists at the University of Chicago have identified a biochemical interaction that may trigger an autoimmune reaction in the intestines of genetically susceptible people.
Specifically, the researchers found that retinoic acid, a form of vitamin A, seems to work together with high levels of a pro-inflammatory substance known as interleukin-15 (IL-15) to break the body's tolerance to gluten, a protein found in wheat, barley and rye.
"This is the first time that we actually show how inducing a specific dysregulation in the intestines can lead to losing tolerance to a food antigen, and in particular to gluten," said study author Dr. Bana Jabri, co-director of the university's Digestive Disease Research Core Center.
The finding is important, she added, "because we may now have a way to reintroduce tolerance to gluten since we know what to target." It should be noted that promising research done with animals often fails to produce beneficial results for humans.
The deleterious effect of retinoic acid was particularly surprising, Jabri said. "Retinoic acid has long been viewed as a regulatory factor when this inflammation occurs, but our findings suggest a completely new role," she said.
The study, which will appear in a future print issue of the journal Nature, was published online on Feb. 9.
According to the U.S. National Institutes of Health, one out of 133 people is estimated to have celiac disease, which causes cramping, bloating and diarrhea. Over time, the condition can lead to problems absorbing nutrients, damage to the small intestine and, in some cases, joint pain, chronic fatigue and depression.
For the study, Jabri and her colleagues examined the records of patients at the university's Celiac Disease Center, which showed that many of them had high levels of IL-15 in their intestines. Then they conducted experiments using a new mouse model of the disease developed in Jabri's lab. When the researchers increased levels of IL-15 in mice, the animals developed all the early symptoms of celiac disease. Adding retinoic acid only worsened the disease. But when the researchers blocked IL-15 in the mice, their symptoms improved and they could tolerate gluten again.
Dr. Alessio Fasano, medical director at the University of Maryland's Center for Celiac Research, called the findings "an extremely important piece of the puzzle."
"What's really intriguing, I think, is the role of retinoic acid, which we've always thought helped to prevent the immune response rather than make it worse. It's a most provocative finding," Fasano said.
A recent study by Fasano and his colleagues suggests that celiac disease is on the rise, particularly among the elderly, but at the same time many more people today are misdiagnosing themselves, he said.
"This is partly because people assume that if they have symptoms that go away when they are on a gluten-free diet, then this means that they have celiac [disease], but that's not necessarily true," Fasano explained.
In many cases, the problem may be gluten sensitivity, which is thought to affect roughly 7 percent of the population. "Gluten sensitivity is a totally different animal than celiac disease, because it doesn't involve the autoimmune response and it doesn't have the same long-term consequences," Fasano noted.
More information
For more on celiac disease, go to the U.S. National Library of Medicine.
Source: HealthDay
​