Migraine Tied to Raised Multiple Sclerosis Risk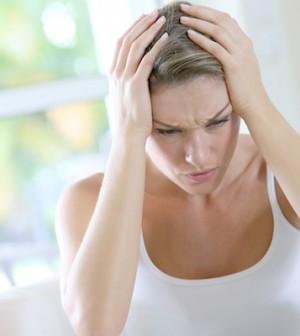 TUESDAY, Feb. 16Migraines are more common in women with multiple sclerosis (MS) than in those without the disease, new research shows.
The study looked at close to 117,000 U.S. women participating in the Nurses' Health Study II, including 18,000 who had been diagnosed with migraine at the start of the study. The women were assessed every two years over a 16-year period. Of the 375 women who developed MS during the study, 82 had been diagnosed with migraine when the study began.
The researchers determined that women with a migraine diagnosis at the start of the study were 47 percent more likely to develop MS than other women. The risk was the same regardless of age, vitamin D levels, body mass index, smoking status or where the women lived.
This is the first large-scale study of its kind to examine the association between migraine and MS. The findings were released online Feb. 16 and are scheduled to be presented at the American Academy of Neurology's annual meeting in Toronto in April.
"While having a history of migraine diagnosis was linked to MS, women with migraine need to know that over 99 percent of them will never develop MS, thus having migraine should definitely not be a reason to worry about getting MS," study author Dr. Ilya Kister, of the New York University School of Medicine, said in a news release from the American Academy of Neurology.
"More research is needed since it's still not known whether migraine is a risk factor for developing MS or if it is a condition that occurs at the same time as MS," Kister added.
More information
The U.S. National Institute of Neurological Disorders and Stroke has more about multiple sclerosis.
Source: HealthDay
​