Lithium of No Benefit in ALS, Study Finds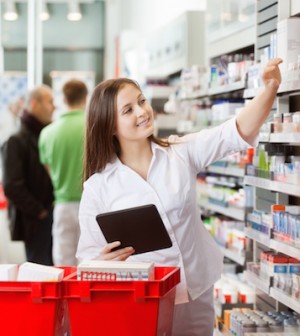 WEDNESDAY, Aug. 11A new study appears to dash hopes that the psychiatric drug lithium can benefit patients with amyotrophic lateral sclerosis (ALS).
The investigation involving 171 people with ALS was stopped early, in November 2009, because of high dropout rates from death, side effects or because patients thought the drug was ineffective.
ALS — sometimes called Lou Gehrig's disease after the N.Y. Yankee who died of the condition — is a progressive nervous system disorder that causes weakness in muscles, including those controlling breathing and swallowing. Median survival is three years, and only one drug — riluzole — is approved for ALS treatment in the United States.
Interest in lithium, which is often used to treat bipolar disorder, increased after a small Italian study was published two years ago, suggesting a beneficial effect for ALS patients, said Dr. Adriano Chio, an associate professor of neurology at the University of Torino, Italy. In that study, lithium was thought to have prolonged survival of 16 ALS patients, Chio said.
How might lithium have helped?
"Lithium could have an effect on one of the mechanisms supposedly related to the motor neuron degeneration in ALS, the accumulation of pathological proteins in the neuron," said Chio, who led the new study, noting subsequent research has not confirmed this effect.
In the new study, published in the Aug. 17 issue of Neurology, the drop-out rate, at 68 percent, was two times higher than the drop-out rate reported by previous trials, Chio said.
All participants received lithium, but in two different doses, and the drug was not well-tolerated by either group. Patients died or lost their autonomy at the same rate in both groups.
In an editorial accompanying the study, Dr. Carmel Armon of Tufts University said one limitation of the Chio study, which Chio acknowledges, is that it didn't use a true placebo, but rather different doses. Other ongoing studies that are comparing the active drug to placebo may give the definitive answers, Armon said.
"This study [by Chio] shows there are toxic doses of lithium," said Lucie Bruijn, chief scientist for the ALS Association in Washington, D.C.
"We knew lithium has to be monitored carefully in terms of dose," Bruijn said. "What's shown here [in the new study] is a toxic level in some cases and not a strong benefit."
Even at what was termed "subtherapeutic doses," the lithium was poorly tolerated, Chio found. All 71 patients reported at least one adverse event, some as serious as heart disturbance, cerebral hemorrhage or deep vein blood clots.
Chio said two other trials are assessing the effect of lithium in ALS, but he doubts any positive effect of lithium will be shown.
In the future, Chio added, stem cell therapy may prove useful for ALS.
More information
To learn more about ALS, visit the ALS Association.
Source: HealthDay
​