Kids Seem More Likely to Reject Those Whose Eyes Cross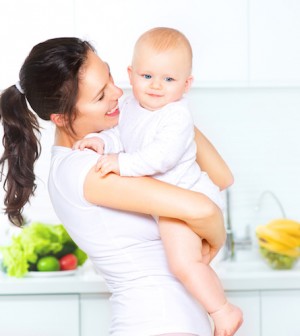 THURSDAY, Aug. 19Children with a condition called strabismus, in which their eyes aren't straight or don't line up with each other, may be less likely to be invited to birthday parties than other children, researchers have found.
Swiss researchers digitally altered photographs of six children from six identical twin pairs to create inward and outward types of strabismus. They asked 118 children, aged 3 to 12 years, to look at these altered photos as well as the unaltered pictures of the children with normally aligned eyes and select whom they would invite to their birthday party.
Children under 6 years of age didn't have any preference between the photos of the kids with strabismus or normally aligned eyes. But children 6 and older were much less likely to select the photos of the children with strabismus, Dr. Daniel Mojon, of the department of strabismology and neuro-ophthalmology at Kantonsspital in St. Gallen, Switzerland, and colleagues found.
There were 48 children aged 6 to 8 in the study, and among that group 18 did not select any child with a strabismus, 17 selected this type of child once, 11 did so twice and two did so three times, according to the report published online Aug. 18 in the British Journal of Ophthalmology.
The researchers found that among the 31 children in the 4- to 6-year age group, only one did not select a child with strabismus, 21 selected a child with strabismus once or twice, and nine selected a child with strabismus three or four times.
"Our results show that schoolchildren with strabismus seem less likely to be accepted by their peers, so corrective surgery for strabismus should be performed before the age of 6 years, when negative social implications may arise," Mojon and colleagues concluded.
More information
The American Academy of Ophthalmology has more about strabismus.
Source: HealthDay
​