Hong Kong Strain of Scarlet Fever Unlikely to Spread to U.S., Experts Say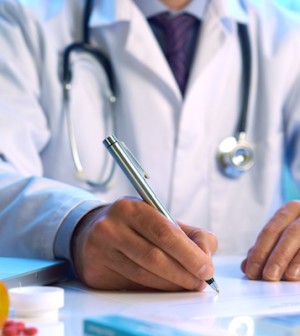 THURSDAY, June 30A new strain of drug-resistant scarlet fever appears to be rapidly spreading through Hong Kong and mainland China, but U.S infectious disease experts remain confident that the new bug isn't heading here anytime soon.
Hong Kong has documented more than 615 cases of this new strain of scarlet fever this year, and two children have died, according to news reports. More than 9,000 cases of scarlet fever have also cropped up in China. These numbers are much higher than what is typically seen there, which is why some public health experts believe a mutant strain of group A strep is responsible for this outbreak.
Scarlet fever is an age-old childhood scourge that has been rare in the United States since 1970. Caused by group A strep infection, the illness causes fever, sore throat, white spots on the tonsils, swollen lymph nodes, a bright-red "strawberry" tongue, and a tell-tale red rash that starts on the abdomen and spreads throughout the body within two days. Scarlet fever is treated with antibiotics, but the new Hong Kong strain appears to be resistant to at least two commonly used drugs.
"There are more infections than we would see with the standard strain and a higher level of resistance, but we don't have a lot to be concerned about right now," said Dr. Bruce Hirsch, an infectious disease expert at North Shore University Hospital in Manhasset, N.Y.
But, he added, "It is a small world, and there are people traveling to Hong Kong and back every single day. And we need to monitor our public health trends and be sensitive to changes or any increase in somewhat unusual infections like scarlet fever."
Scarlet fever is typically spread by direct person-to-person contact and is more common in children under 10, Hirsch said. "Kids under 10 are not the usual business traveler-type," he added.
Still, "wash your hands and make sure your children do the same, and make sure that in the day-care setting, all toys, especially those that children may place in their mouths, are cleaned and disinfected regularly," Hirsch said.
"Group A strep most commonly causes a sore or strep throat and/or some skin infections," said Dr. Sheldon Kaplan, a professor of pediatrics at Baylor College of Medicine and chief of the infectious disease service at Texas Children's Hospital, both in Houston.
"A lot of kids in the U.S. get scarlet fever, but this Hong Kong strain is being spread more readily, and there seems to be a high rate of resistance to two commonly used antibiotics," he said.
"It could be introduced in U.S., but we have to wait and see," Kaplan said. "I haven't heard of an increase in the number of cases in our area or any discussion on infectious disease websites or blogs. It bears watching, but I don't think people need to be alarmed or think that their child will get a terrible case of scarlet fever."
Philip Tierno, director of clinical microbiology and immunology at New York University Langone Medical Center, is still more optimistic that the illness won't cross our borders. He said this mutant strain of scarlet fever is related to some unique circumstances in China, including vaccination policies.
The childhood vaccination rates in China are not as high as those in the United States, he explained. One of the children who died in Hong Kong was infected with both chicken pox and scarlet fever, which can develop as a secondary infection after chicken pox.
In the United States, the chickenpox or varicella vaccine is recommended for all children under the age of 13 who have not had chickenpox, and all adolescents and adults who have not been vaccinated or had chickenpox.
"When you have a secondary infection, the chicken pox lesions are weeping with pus or the child gets high fevers, both of which is the signal that's something is the matter," Tierno said. "In the U.S., we would worry only if we start seeing outbreaks of chicken pox because children are not getting vaccinated."
"What I would do is maintain vigilance of any outbreak of chicken pox in children in the U.S.," Tierno added.
More information
The U.S. Centers for Disease Control and Prevention has more about scarlet fever.
Source: HealthDay
​