Guillain-Barre Syndrome Very Rare After H1N1 Vaccine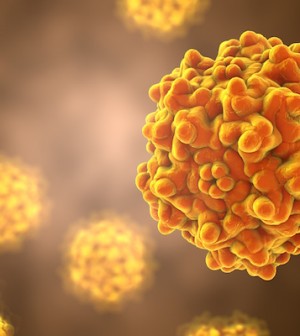 TUESDAY, April 13Rates of a rare neurodegenerative disease, Guillain-Barre syndrome, among those who received the H1N1 vaccine last year were no higher than among the general population, new research shows.
Because links to Guillain-Barre syndrome were noted after widespread swine flu vaccination in 1976, researchers analyzed information from the U.S. Centers for Disease Control and Prevention and the U.S. Food and Drug Administration's Vaccine Adverse Event Reporting System (VAERS), a public database of voluntarily reported problems after vaccination.
Using a Freedom of Information Act request, the researchers said they also obtained data from the FDA's Center for Biologics Evaluation & Research, which has more detailed information about reported illnesses, said Dr. Nizar Souayah, a neuromuscular specialist and assistant professor of neurology at New Jersey Medical School.
In 2009, there were 62 cases that had a "high suspicion" of being Guillain-Barre syndrome from among 99 million people vaccinated against the H1N1 swine flu virus, Souayah said. All but two of those cases emerged within six weeks of getting the flu vaccine.
That translated into a rate of about six per 10 million people. The rate in the general population is estimated to be 34 to 400 per 10 million people.
"Although our study suggests Guillain-Barre syndrome may be triggered in some cases by H1N1 influenza vaccination, the very low incidence of H1N1 influenza vaccine-associated Guillain-Barre syndrome makes vaccination the first-line strategy for infection prevention and supports the current guidelines for vaccination," Souayah said.
However, experts from the CDC disagree that there is any evidence linking vaccinations with even a single case of Guillain-Barre syndrome, a rare but debilitating disorder.
Anyone can file a report with the VAERS data base, making the accuracy of the reports unreliable, said Dr. James Sejvar, a CDC neuroepidemiologist. The data base is mainly meant to serve as an early warning system for vaccine-related issues.
Without examining medical records to substantiate that the reported illnesses were actually Guillain-Barre syndrome, he said it's wrong to suggest any association between the syndrome and the vaccine, let alone say that the vaccine caused the illness.
"You cannot use those data to infer anything about a link between a vaccine and a particular event," Sejvar said. "VAERS is one of several mechanisms by which we are assessing the safety of the vaccine, and all data suggest the risk of any adverse event from the vaccine is greatly overweighed by the benefits of vaccination."
The study was to be presented April 13 at the American Academy of Neurology's annual meeting in Toronto.
In Guillain-Barre syndrome, the immune system attacks a portion of the peripheral nervous system. The syndrome can range from mild to severe, causing tingling and weakness of the legs, and spreading to the arms and upper body. While most people recover fully, some have long-term weakness. In severe cases, Guillain-Barre syndrome can cause death.
The cause of the syndrome isn't fully understood, but the onset of symptoms is usually preceded by an infection, Souayah said. About two-thirds of people with the syndrome report having a respiratory or gastrointestinal illness several days or weeks before developing Guillain-Barre syndrome.
Guillain-Barre syndrome and flu vaccine fears first emerged in 1976, when 43 million people were vaccinated against the swine flu. About 500 people developed Guillain-Barre syndrome, and 25 died.
No other influenza vaccines have been clearly linked to Guillain-Barre syndrome, Souayah said. He and his colleagues also found about 57 cases of Guillain-Barre syndrome after seasonal flu vaccination, or a rate of about 10 per 10 million, last year. This is also within the range expected in the general population.
Yet Souayah maintains that the vaccines may trigger the syndrome in a small number of people. In looking at the distribution of cases, incidence spiked in the two weeks after the vaccine, then dropped off quickly, he said.
In addition, Souayah said he and his colleagues were very careful to count only reports in which the information was complete enough and the description of symptoms were almost certainly Guillain-Barre syndrome.
"There are probably very few cases of Guillain-Barre syndrome that could be caused by the vaccine," Souayah said. In fact, "there is more risk for not vaccinating than for vaccinating," he added.
More information
The U.S. National Institute of Neurological Disorders and Stroke has more on Guillain-Barre syndrome.
Source: HealthDay
​