Exercise a Likely Tool for Parkinson's Patients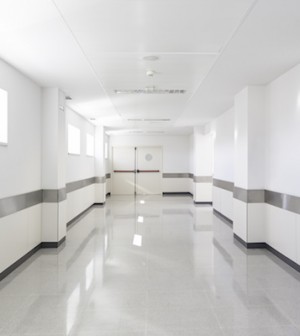 FRIDAY, Nov. 9Patients with Parkinson's disease can improve walking, muscle strength and fitness with moderate exercise, a new study finds.
Difficulty walking is a hallmark of this central nervous system disorder, and current treatments don't preserve mobility as the disease progresses. Moderate exercise may help preserve mobility, the researchers said.
"This study shows that treadmill training and resistance exercise are both effective to improve walking in Parkinson's disease," said lead researcher Dr. Lisa Shulman, medical director of the Neurology Ambulatory Center at the University of Maryland School of Medicine, in Baltimore.
"Walking problems are among the most disabling symptoms of Parkinson's disease," she said. "The study suggests that the combination of treadmill and resistance training may be a particularly good approach in Parkinson's disease."
The report was published in the Nov. 5 online edition of the journal Archives of Neurology.
To see if exercise would be of benefit, Shulman's team randomly assigned 67 patients with Parkinson's disease who had trouble walking to high-intensity treadmill walking, low-intensity treadmill walking or stretching and resistance exercises. All groups exercised three times a week for three months.
All three groups showed improvement. The most effective exercise, however, was low-intensity treadmill walking, which increased six-minute walking distance by 12 percent. High-intensity treadmill walking improved distance by 6 percent, the researchers found.
Both treadmill groups improved cardiovascular fitness, while stretching and resistance exercises improved muscle strength by 16 percent, they noted.
"Different types of exercise result in different types of improvements in Parkinson's disease," Shulman said.
"People with Parkinson's disease do not need to perform very strenuous exercise to obtain important benefits," she added. "Walking at a normal pace for longer periods of time — 50 minutes three times per week — is effective."
Another expert, Dr. E. Ray Dorsey, director of the Parkinson's Disease and Movement Disorders Center at Johns Hopkins University School of Medicine, in Baltimore, said exercise can give people with Parkinson's disease greater control over their health.
"This adds to increasing evidence that exercise improves walking, and when they stop they tend to do worse," said Dorsey, co-author of an accompanying journal editorial. "I hope this study adds to the evidence that exercise should be the standard of care."
Other treatments also are improving motor function in patients with Parkinson's disease. A study published in the June 20 issue of the journal Neurology showed that deep brain stimulation, which involves implantation of wires that deliver an electrical current to the brain, could improve motor function for at least three years in people with advanced Parkinson's disease.
According to Dr. Mark Stacy, professor of neurology at Duke University Medical Center in Durham, N.C., about 1 million people in the United States have Parkinson's disease, and about 5 percent of them could be candidates for deep brain stimulation.
More information
For more information on Parkinson's disease, visit the U.S. National Institute of Neurological Disorders and Stroke.
Source: HealthDay
​