Doctors, Patients Rarely on Same Page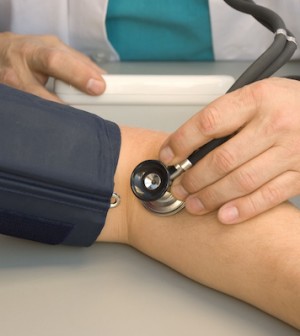 THURSDAY, July 29Doctors and patients are often out of sync with each other when it comes to what patients believe about their illnesses, including to what extent the patient is to blame and what's the best way to manage the problem, new research shows.
The underlying cause of the disconnect is a lack of communication, researchers said. Patients who were "active participants" in their care — by asking questions, voicing opinions and sharing concerns — were better understood by their doctors, according to the study.
"When patients speak up, stating their preferences, their beliefs and their concerns or worries, doctors get firsthand information about what patients think," said study author Richard Street Jr., a professor of communication at Texas A& M University and director of the health decision-making and communication program at Baylor College of Medicine in Houston. "It's not surprising that doctors would get a better understanding of their patients."
The study is published in the July 26 online issue of the Journal of General Internal Medicine.
Street and Dr. Paul Haidet of Penn State University asked 29 primary care physicians and more than 200 patients to fill out a questionnaire that measured their beliefs about the illness or condition they were being seen for, including the underlying cause for the illness, the extent to which the disease was controllable, how much their behavior was to blame for the illness and the impact of the illness on their life.
"We found significant differences in what the patients believed about their health and what the doctors thought the patient believed," Street said.
Patients were more likely to blame themselves for the illness than doctors thought they would. Doctors also underestimated the patients' beliefs about how well they could control the condition; how much the illness impacted their lives; the ability of natural remedies to treat the condition; and the patient's desire to work in partnership with the doctor on treatment plans or managing the condition.
When asked to what degree an illness had a root biological cause, doctors thought patients would place more blame on uncontrollable factors such as germs or genetics than they actually did.
"When it comes to something like diabetes, the doctor may be thinking the patient doesn't seem to understand that part of the problem is what they are eating, but the patient is thinking, 'I know part of the problem is what I'm eating,'" Street said. "Or the doctor may think, 'This patient just really wants me to take care of this problem for them and make all the decisions,' while the patient is thinking, 'I really want to be very much involved in making decisions for myself.'"
Instead, doctors' beliefs about what their patients were thinking tended to mirror their own opinions or thoughts about the best way of dealing with an illness, Street said.
"We generally tend to believe other people look at the world the same way we do, when in fact they often don't," Street said. "Doctors and patients ought to be on the same page. What our findings indicate is they are often not on the same page, but doctors often think they are."
The disconnect was even more pronounced with minority patients, according to the study.
In listening to recordings of what transpired during the medical exam, an analysis found that doctors had a better understanding of patients who asked questions and stated their preferences.
The study found no association between the number of times a patient had seen a doctor and how well they understood each other.
Dr. David Ansell, chief medical officer at Rush University Medical Center, said the lack of understanding between doctors and their minorities patients especially needs to be addressed.
"We have a disconnect between what doctors think and what patients think, and that disconnect is more profound when it comes to doctors with Caucasian versus African-American or Hispanic patients," Ansell said. "In our increasingly diverse society, there is a need for better cultural competency skills."
Ultimately, a better understanding between doctors and their patients may mean better outcomes for patients, Ansell said. Even in hurried practices, asking patients a few questions about their thoughts, worries and beliefs can reveal a lot about what patients think.
Unless doctors ask, some patients will be reluctant to speak up for fear of offending or seeming as if they are challenging the doctor, Street added.
"Asking the patient what they are concerned about, what questions they have and what they think is going on with them gives the patient an invitation to share information," Street said.
More information
The American Academy of Family Physicians has tips on making the most of your doctor's appointment through good communication.
Source: HealthDay
​