Black, Low-Income Patients More Disabled by Parkinson's Complications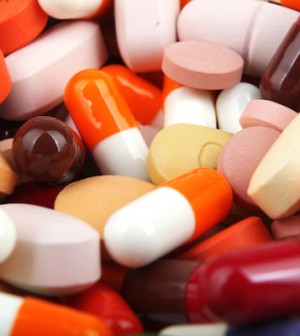 MONDAY, Dec. 13Black patients and those with lower levels of income and education have more severe parkinsonism with greater levels of disability, a new study FINDS.
Parkinsonism — a condition marked by slow movements, tremor and rigidity — is common among older adults in the United States. Parkinson's disease is the most common cause of parkinsonism.
This study by researchers at the University of Maryland, Baltimore included 1,159 patients with parkinsonism. Of those patients, 93.4 percent were white, 6.1 percent were black, 61.2 percent earned more than $50,000 a year, 62.7 percent had completed college, and 79.2 percent had been diagnosed with Parkinson's disease.
Black patients tended to have more severe parkinsonism and greater levels of disability than white patients. Patients with lower levels of income and education were also more likely to have greater disease severity and disability.
The study also found that black patients were prescribed fewer medications to treat parkinsonism at their first clinic visit than white patients — 61.9 percent vs. 77.6 percent.
Only 20.6 of black patients were prescribed newer dopaminergic medications (drugs that replace the neurotransmitter dopamine), compared with 41.1 percent of white patients. Antipsychotic drugs were prescribed to 12.7 percent of black patients and 6.1 percent of white patients. There was no disparity in medication treatment, however, tied to income and education levels.
"Parkinsonism reduces quality of life and results in disability and premature mortality [death]. The results of this study suggest we need to better understand the cause of parkinsonism and to find remedies for disparate outcomes among patients with parkinsonian disease who are of different backgrounds and means," the researchers concluded.
The study appears online Dec. 13 and in the April 2011 print issue of the Archives of Neurology.
More information
The U.S. National Institute of Neurological Disorders and Stroke has more about Parkinson's disease.
Source: HealthDay
​