Avoid Mosquito Bites to Prevent Dengue Fever in Florida: Expert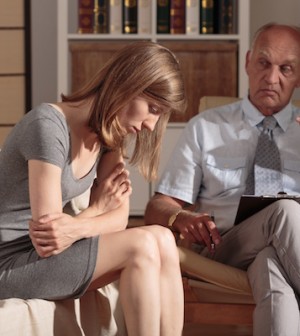 FRIDAY, July 23People planning to visit Florida should take measures to protect themselves against dengue fever by preventing mosquito bites, advises an expert.
For the first time in 75 years, the mosquito-borne disease has reappeared in parts of Florida, and dozens of cases have been reported so far this year. Dengue fever affects 100 million people worldwide every year.
"Dengue fever is transmitted by Aedes mosquitoes, which are present in the U.S. These are domesticated mosquitoes that breed in still waters around homes, such as potted plant dishes, vases, bird baths, etc. Draining these water sources is an important measure to prevent infection," Dr. Bert Lopansri, medical director of the Loyola University Health System International Medicine and Traveler's Immunization Clinic, said in a university news release.
Because the disease can't be transmitted from person to person, a few simple measures can protect you from infection, he suggests.
"Mosquitoes that transmit dengue feed during the day, mostly during the early morning and late afternoon. Protective measures include wearing clothing that protects all of your body from bites, if at all possible," Lopansri said. "Also be sure to use mosquito repellant with effective chemicals such as DEET."
Overall, visitors to the Sunshine State are at low risk, he added.
"The situation in Florida is evolving and it seems to be localized in South Florida at this time," Lopansri said. "For those who are a little concerned about it, just do the things you would normally do to avoid mosquitoes, and then have a good time."
To help recognize the signs of dengue fever, the U.S. National Institute of Allergy and Infectious Diseases provides a list of symptoms. They say classic dengue fever starts with a high fever (up to 105 degrees Fahrenheit) within several days of being bitten by an infected mosquito. Other symptoms include severe headache, pain behind the eyes, severe joint and muscle aches, nausea, vomiting and rash.
More information
The U.S. Centers for Disease Control and Prevention has more about dengue fever.
Source: HealthDay
​