Weighing Weight-Loss Programs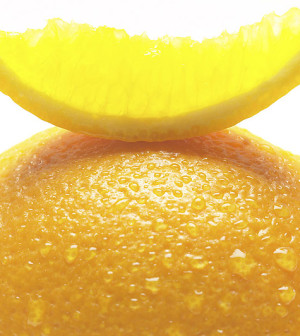 THURSDAY, Nov. 3
A new British study finds that commercial weight-loss programs are more effective and less costly than primary care-based programs led by specially trained staff.
University of Birmingham researchers compared weight loss among obese and overweight women and men enrolled in commercial weight-loss programs that lasted 12 weeks (Weight Watchers, Slimming World, Rosemary Conley) or in primary care-based programs (group-based dietetics, general practice one-to-one counseling, pharmacy one-to-one counseling).
The study also included a control group of patients who were given 12 vouchers for free use of a local fitness center.
There were 740 people at the start of the study, and follow-up data were available for 658 of them at the end of the 12-week program and for 522 of them one year later.
Participants in all the programs had significant weight loss after 12 weeks, with the average ranging from 9.7 pounds among those in Weight Watchers to 3.1 pounds among those in general practice counseling. Weight loss among participants in the primary care programs was no better than among those in the control group.
After one year, statistically significant weight loss was evident in all groups except for the general practice and pharmacy counseling programs. However, participants in Weight Watchers were the only ones to achieve much greater weight loss than those in the control group.
An increase in physical activity was noted in all groups, with the smallest increase among those in the general practice counseling program.
The researchers also found that attendance was highest in Weight Watchers and lowest in the primary care programs, which were also the most costly.
"Our findings suggest that a 12-week group-based dedicated program of weight management can result in clinically useful amounts of weight loss that are sustained at one year," the study authors wrote.
"Commercially provided weight-management services are more effective and cheaper than primary care-based services led by specially trained staff, which are ineffective," they added.
The study was published online Nov. 3 in the BMJ.
More information
The U.S. National Institute of Diabetes, Digestive and Kidney Diseases offers advice about weight-loss programs.
Source: HealthDay
​