U.S. Report Outlines Strategies to Prevent Obesity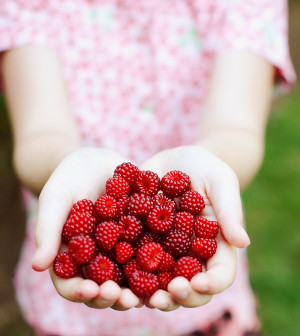 TUESDAY, May 8The United States' progress against the battle of the bulge has been slow, but certain strategies could speed obesity prevention efforts, a new report concludes.
The Institute of Medicine (IOM) on Tuesday outlined five recommendations with the greatest potential to prevent obesity.
Those recommendations come not a moment too soon: On Monday, the U.S. Centers for Disease Control and Prevention released startling statistics on obesity that predicted 42 percent (or 32 million more people) of the American population would be obese by 2030, while 11 percent would be severely obese. The price tag for the associated health care costs: $550 billion.
The IOM strategies include: integrating physical activity into people's daily lives; making healthy food and beverage choices available everywhere; changing marketing about nutrition and physical activity; using schools to promote healthy weight; and urging employers and health care professionals to support healthy lifestyles.
The committee that wrote the report assessed more than 800 obesity-prevention recommendations and identified those that could be used together most effectively to accelerate obesity prevention.
Specific strategies include:
Requiring at least 60 minutes per day of physical education and activity in schools.
Creating industry-wide guidelines regarding which foods and beverages can be marketed to children and how the marketing should be done.
Taking full advantage of doctors' influence to promote obesity prevention among patients.
Increasing the availability of lower-calorie, healthier children's meals in restaurants.
"As the trends show, people have a very tough time achieving healthy weights when inactive lifestyles are the norm, and inexpensive, high-calorie foods and drinks are readily available 24 hours a day," report committee chairman Dan Glickman, former secretary of the U.S. Department of Agriculture, said in an IOM news release.
"Individuals and groups can't solve this complex problem alone, and that's why we recommend changes that can work together at the societal level and reinforce one another's impact to speed our progress," added Glickman, who also is executive director of congressional programs at the Aspen Institute, an international nonprofit organization in Washington, D.C.
The IOM report was released as part of the CDC's Weight of the Nation conference in Washington, D.C.
More information
The U.S. Centers for Disease Control and Prevention explains how to achieve a healthy weight.
Source: HealthDay
​