Not Enough Kids Drink Low-Fat Milk, U.S. Study Finds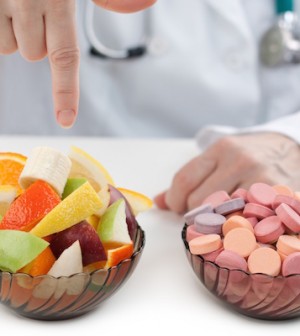 THURSDAY, Sept. 15Not enough children and teens drink low-fat milk, a new report from the U.S. Centers for Disease Control and Prevention reveals.
Drinking milk is important for children's bone health, but CDC experts advise that although young people need the calcium, vitamin D and other nutrients found in milk, children aged 2 and older should consume low-fat milk and milk products to avoid unnecessary fat and calories.
The research, published in a CDC report titled "Low-fat Milk Consumption Among Children and Adolescents
in the United States, 2007-2008," showed that about 73 percent of children and teens drink milk, but only about 20 percent of them say they usually drink low-fat milk (skim or 1 percent).
Meanwhile, the 2007-2008 National Health and Nutrition Examination Survey also revealed that about 45 percent drink reduced-fat milk (2 percent) and 32 percent reported they drink whole milk regularly.
Older children and teens drink low-fat milk more often than younger children. Although 13 percent of kids aged 2 to 5 usually drink low-fat milk, 21 percent of kids aged 6 to 11 years said they do, along with 23 percent of teens aged 12 to 19.
Ethnicity and income also seem to play a role in the type of milk children consume. White children drink low-fat milk more often than black or Hispanic children. About 28 percent of the white participants said low-fat milk was their usual milk type, compared to just 5 percent of blacks and 10 percent of Hispanics. Meanwhile, children and teens in the highest income category reported drinking low-fat milk more often than those in the lowest income group.
In summary, the authors of the report wrote: "The overall low consumption of low-fat milk suggests the majority of children and adolescents do not adhere to recommendations by Dietary Guidelines for Americans, 2010 and the American Academy of Pediatrics for all children aged 2 years and over to drink low-fat milk. Recently, First Lady Michelle Obama's 'Lets Move!' campaign and 'The Surgeon Generals Vision for a Healthy and Fit Nation 2010' have recommended promoting water and low-fat milk and reducing sugar-sweetened beverages as components of comprehensive obesity prevention strategies."
The report, by Dr. Brian Kit and colleagues at the CDC's National Center for Health Statistics (NCHS), is published in a September NCHS Data Brief.
More information
The U.S. National Institute of Child Health & Human Development has more about children's milk consumption.
Source: HealthDay
​