General Mills to Cut Sugar in Kids' Cereals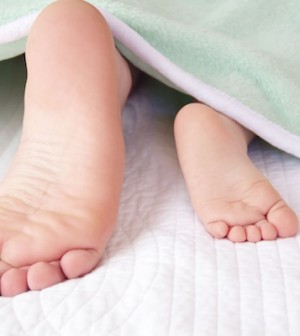 WEDNESDAY, Dec. 9Good news for health-conscious parents: General Mills plans to further cut the amount of sugar in the cereals it markets to children under 12.
The Minneapolis-based company, the maker of such cereals as Lucky Charms and Cocoa Puffs, announced Wednesday that it will reduce the sugar content in 10 of its products to less than 11 grams, following up on product modifications begun two years ago.
"Our first target was to reduce sugar in cereals advertised to children to 12 grams of sugar or less," Jeff Harmening, president of General Mills' Big G cereal division, said in a prepared statement.
"As a result, we have already reduced sugar in many cereals, some by as much as 20 percent, and by spring General Mills cereals advertised to children will all have 11 grams of sugar per serving or less," he said.
The move is part of an industry-wide response to complaints from consumers, health groups and federal regulators about the nutritional content of foods aimed at U.S. children, who are becoming increasingly overweight and obese, putting them at risk for a variety of health problems, including diabetes. Health experts worry that added sugar contributes to weight gain without providing any nutritional benefit.
"The reduction … doesn't represent perfection but it represents improvement," Kelly Brownell, director of the Rudd Center for Food Policy and Obesity at Yale University, told the Associated Press. "Children deserve to be marketed products that are healthier to them than what is being marketed now," Brownell added.
According to General Mills, the product changes are not a response to criticism, but rather an attempt to make its products healthier. Other steps include increasing whole grain and nutrients in its cereals. Every Big G cereal now provides 8 grams of whole grain per serving or more, the company said.
Post Foods and Kellogg Co. have also made changes in their cereal lines. Kellogg's Froot Loops, Apple Jacks and Corn Pops, among others, were updated last year, with sugar reduced by 1 to 3 grams and fiber added to some of the products, the AP said.
Post, which increased the vitamin D in Pebbles and Honeycomb cereals this year, has announced sugar reductions of 20 percent in its Fruity Pebbles and Cocoa Pebbles brands.
Misleading food packaging has come under attack from the U.S. Food and Drug Administration, which is trying to keep companies from touting false health benefits. Already one industry group has discontinued its "Smart Choices" labeling program, because of criticism that sugary cereals qualified for the seal of approval, the AP said.
A recent study published by the Rudd Center, which listed the 10 least healthy cereals, found that General Mills made six of the cereals on the list. It also found that the cereal giant markets to children more than any other cereal maker, the news service reported.
The study also found that children eat twice as much of the highly sweetened cereals as low-sugar cereals.
More information
For more on healthy eating for children, visit the U.S. National Institute of Diabetes and Digestive and Kidney Diseases.
Source: HealthDay
​