Former Football Players' Brains May Benefit From Healthy Lifestyle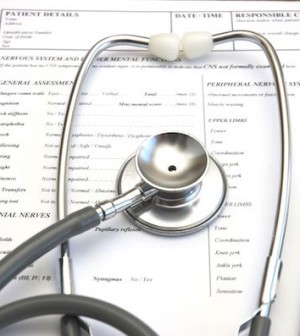 FRIDAY, Nov. 11A healthy lifestyle may help reduce football players' risk of cognitive problems later in life, a new study suggests.
Due to repeated head trauma, football players are more likely than athletes in non-contact sports and non-athletes to suffer cognitive problems as they age.
In this study, University of Missouri researchers assessed former college football players and found that those who ate high-fat foods had greater difficulty with recalling information, orientation and engaging and applying ideas, compared to those who ate less fat and had healthier diets overall.
The researchers also found that frequent, vigorous exercise was associated with higher physical and mental health ratings among former college football players.
"While the negative effects of repeated collisions can't be completely reversed, this study suggests that former athletes can alter their lifestyle behaviors to change the progression of cognitive decline," study author Pam Hinton, an associate professor of nutrition and exercise physiology, said in a university news release.
"Even years after they're done playing sports, athletes can improve their diet and exercise habits to improve their mental and physical health," she added.
The study appeared in a recent issue of the journal Physician and Sportsmedicine.
"Football will always be around, so it's impossible to eliminate head injuries; however, we can identify ways to reduce the detrimental health effects of repeated head trauma," Hinton said. "It's important to educate athletes and people who work with athletes about the benefits of low-fat and balanced diets to help players improve their health both while playing sports and later in life. It's a simple, but not an easy, thing to do."
More information
The American Association of Neurological Surgeons has more about sports-related head injury.
Source: HealthDay
​