Eat Up, But Eat Healthy This Holiday Season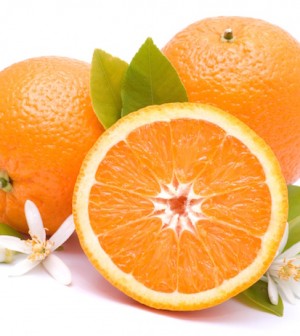 FRIDAY, Dec. 25You've lost track of how many chocolate chips you've eaten and that box of Santa Claus-shaped candies is calling your name. With New Year's still to come, your opportunities to overeat and overindulge aren't over yet.
Before you take one more slice of pie, keep in mind it's not too late to get a handle on your holiday eating.
If you've been good the rest of the year, splurging a bit during the season of stuffing and sugar cookies won't do you much harm, said Megan Fendt, a registered dietitian at New York-Presbyterian Hospital/Columbia University Medical Center.
"You will not gain weight from one meal by itself," Fendt said. "Consistency is the key. If you eat healthful meals during the months before the holidays, a splurge or two can be fit in."
Even if you've been overeating since you packed away your bathing suit at the end of summer, don't give up on yourself, dietitians say.
Before you head to that next family gathering or holiday party, think about your food choices and come up with a plan.
If you know the party will be a food extravaganza, cut down a bit the week before, then allow yourself those extra goodies at the party, a concept called a "calorie bank," advised Michele Murphy, another registered dietitian at the medical center.
A few hours before the gathering, eat some healthy snacks, such as fruit, non-fat yogurt or vegetables, to prevent yourself from doing too much grazing when you get there. Better yet, offer to bring a veggie tray, fruit salad or other low-fat dish to the party that you can share.
To control how much you consume, as soon as you arrive, get a glass of water and survey your food choices. Think about what you really want to sample and make choices. If you really want to try the chocolate fountain, stay away from the chips and French onion dip.
"Don't deny yourself the occasional treat," Murphy said. "What people need to realize is that everybody can eat something of everything — it's just a question of how much."
Also, watch your alcohol intake. Not only is alcohol high in calories, it can stimulate your appetite, lower your inhibitions and reduce your willpower to avoid overindulging. Instead of alcohol, drink seltzer or mineral water. If you don't want to avoid alcohol altogether, try a wine spritzer.
And try not to mindlessly take handfuls from the bowl of nuts or candy while engrossed in conversation. Eat slowly and appreciate each bite. Before going for seconds, keep in mind it takes 20 minutes for the stomach to signal to your brain that you're full. If you pause a bit before getting a second helping, you may find you're not all that hungry.
Maintain your exercise program. Exercise burns calories and makes you feel good about yourself, which can give you that motivation to keep your holiday eating in check, the dietitians advised.
More information
The U.S. Department of Health and Human Services' Family Guide has more on healthy holiday eating.
Source: HealthDay
​