Stenting May Equal Bypass for Diabetic Heart Patients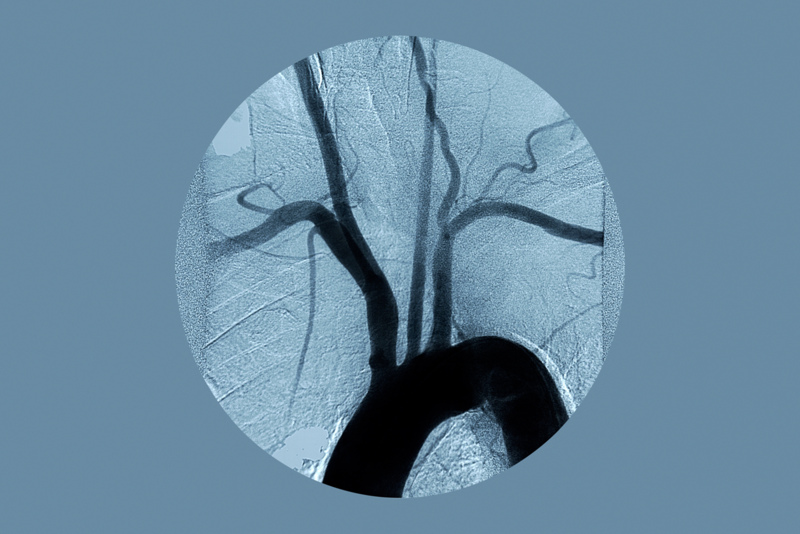 WEDNESDAY, Nov. 25In diabetic patients with blocked coronary arteries, there appears to be no difference in outcomes at one year whether patients undergo bypass surgery or angioplasty with stenting, British researchers report.
Bypass surgery has been the standard treatment for diabetic patients with coronary artery disease. However, less invasive approaches such as angioplasty with stenting — where a thin mesh tube is inserted to open the artery — have emerged. Until now, there's been little study to see whether the procedure is as effective as bypass in diabetic patients.
"Cardiovascular disease is the leading cause of death among patients with type 2 diabetes, and approximately 25 percent of the patients who undergo revascularization procedures in the United States have type 2 diabetes," noted Dr. Gregg C. Fonarow, a professor of cardiology at the University of California, Los Angeles, who was not involved in the study.
Earlier studies have suggested that bypass surgery provides more effective revascularization (re-opening of blood flow) and better long-term clinical outcomes in patients with type 2 diabetes and multi-vessel coronary artery disease compared to angioplasty/stenting, Fonarow said.
But this new clinical trial in patients with type 2 diabetes and multi-vessel disease suggests that in the first year at least, bypass and angioplasty/stenting produce similar results, he said.
"However, as this study is small and the follow-up period confined only to the first year, additional studies with more patients and longer-term follow-up are required," Fonarow said.
The report is published in the Nov. 25 online edition of the Journal of the American College of Cardiology. The study was funded by a number of drug companies, including Eli Lilly & Co. and Bristol-Myers Squibb, as well as stent manufacturers such as Boston Scientific and Medtronic.
For the study, a team led by Dr. Kevin J. Beatt from the Mayday University Hospital in London, randomly assigned 510 diabetic patients who participated in the Coronary Artery Revascularization in Diabetes Trial to undergo coronary bypass surgery or angioplasty with stenting.
During one year of follow-up, the rate of deaths, heart attack and stroke was 10.5 percent among patients who had bypass surgery, compared with 13 percent for patients who underwent angioplasty and stenting, the researchers found.
The type of stent used seemed important. The first group of patients in the trial received bare metal stents, but when drug-eluting (emitting) stents became available many of the patients received them instead. The introduction of these stents greatly improved the outcome for the patients who received them, the researchers found.
While rates for death, heart attack and stroke were 12.4 percent among patients who underwent bypass surgery, they were 11.6 percent among patients who received drug-eluting stents, the researchers report.
"When the new drug-eluting stents were used, stenting seemed as good and was possibly better than bypass surgery," said Dr. Byron Lee, an associate professor of cardiology at the University of California San Francisco. "However, this finding was based only on a subgroup analysis, and definitive proof will have to await the results of other ongoing trials," he said.
In cardiac bypass surgery, the patient's chest is opened, exposing the heart. The patient is put on a heart-lung machine that continues to pump blood though the body as the operation is done. The operation itself involves taking vein segments from the patient's leg and using them to replace blocked coronary arteries.
In contrast, angioplasty, a minimally invasive procedure, involves passing a catheter from the patient's groin into the blocked heart artery. A balloon at the tip of the catheter opens to expand the blocked artery. To ensure the artery remains open, a stent is placed in the artery. Drug-eluting stents are coated with a drug that promotes healing and helps prevent the stent from becoming blocked again.
More information
For more information on heart surgery, visit the U.S. National Library of Medicine.
Source: HealthDay
​