Number of Uninsured American Adults Hits Record High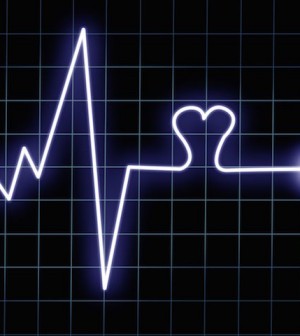 TUESDAY, Nov. 9Nearly 50 million Americans have gone without health insurance for at least part of the past year — up from 46 million people in 2008, federal health officials reported Tuesday.
Those people included not only those Americans living in poverty, but an increasing number of middle-income people, according to a report from the U.S. Centers for Disease Control and Prevention.
"The bottom line is that uninsurance of young and middle-class adults increased by 4 million people from 2008 to the first quarter of 2010," CDC Director Dr. Thomas R. Frieden said during a news conference Tuesday.
What's more, the number of people without insurance for a year or more increased from 27.5 million in 2008 to 30.4 million in the first quarter of 2010, Frieden said. "That's an increase of 3 million of chronically uninsured adults."
These findings debunk two myths about health insurance, Frieden said. "The first myth is that it's only the poor who are uninsured. In fact, half of the uninsured are over the poverty level," he said.
"The second myth is that it's only healthy people who are uninsured and that young healthy people make a choice not to have health insurance. In fact, more than two out of five individuals who are uninsured at some point during the past year had one or more chronic diseases," he said.
During the past 10 years, the number of U.S. adults without insurance for at least part of the year has risen an average of 1.1 million people a year, and about half are middle-income adults, according to the report.
People without health insurance are more likely to skip medical care because of cost. This can lead to poorer health, higher
long-term health care costs and early death, the report said.
Uninsured adults with chronic medical problems are three times more likely to skip medical care, compared to those with insurance. For instance, more than 40 percent of people without insurance who suffer from diabetes, high blood pressure or asthma skipped getting care due to costs, the report found.
And 30 percent of adults aged 18 to 64 with a disability skipped or delayed some medical care in the past 12 months because of cost. Disabled persons were twice as likely as those without a disability to skip or put off medical care, according to the report.
Frieden noted that the number of Americans with private health insurance coverage has dropped steadily for the past 10 years.
"The public safety net has more than protected children. But while public coverage provided some safety net for adults, it wasn't enough to offset the loss of private coverage," he said. "As private insurance coverage fell the safety net protected children, but did not adequately protect adults."
Many gaps in health insurance coverage will be closed by the provisions of the Affordable Care Act, signed into law in March by President Barack Obama, the report said. Under the new law, 94 percent of adults under age 65 will be insured by 2019.
This should help cut down on missed or delayed care. Also, the new law requires coverage of preventive care, which could save 100,000 lives each year, according to the report.
But the new health reform law remains controversial, with Americans equally divided over whether they like it, according to recent polls. And Republicans who will take control of the House of Representatives in January have pledged to make major changes to the legislation. However, Democrats still control the Senate, which would have to agree to any changes to the law.
The statistics for the new CDC report were collected from the National Health Interview Survey for 2006, 2007, 2008 and 2009, and early-release survey data from the first quarter of 2010.
More information
To learn more about health insurance, visit the Commonwealth Fund.
Source: HealthDay
​