New Genes Revealed for Type 1 Diabetes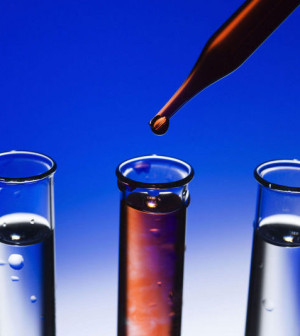 THURSDAY, Sept. 29
New genes associated with type 1 diabetes have been uncovered in a large-scale analysis of genetic data related to the disease.
Researchers from the Children's Hospital of Philadelphia examined six large databases for DNA data from about 10,000 people with type 1 diabetes and 17,000 healthy people.
In addition to validating results from previous research, the study authors identified three new mutations in genes involved in protein-protein interactions, inflammation and cell-signaling activity.
The researchers said they didn't expect to find that these gene mutations had any link to type 1 diabetes.
The findings, published online in the Sept. 29 issue of the journal PLoS Genetics, add to overall knowledge about the gene networks involved in type 1 diabetes. A greater understanding of the fundamental biology of the disease could eventually lead to new treatments, the researchers suggested in a hospital news release.
About 200 million people worldwide have type 1 diabetes and must take frequent insulin injections to control their blood sugar levels.
More information
The Juvenile Diabetes Research Foundation International has more about type 1 diabetes.
Source: HealthDay
​