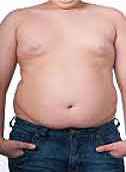 THURSDAY, March 6, 2014 (HealthDay News) — Obese teens who get too little sleep are at increased risk for heart disease and diabetes, a small study suggests.
Researchers assessed the health, physical activity levels and sleeping habits of 37 obese American youngsters, aged 11 to 17.
Among the study participants, only one-third met the minimum recommendations of being physically active at least one hour per day. Most slept about seven hours a night, typically waking up at least once. Only five got the minimum recommended 8.5 hours of sleep each night.
Too little sleep was associated with an increased risk of heart disease and diabetes, independent of other risk factors, such as lack of physical activity and high levels of body fat, according to the University of Michigan Health System and Baylor University researchers.
The findings, published March 6 in The Journal of Pediatrics, suggest that sleep assessments may be useful in spotting teens at risk for heart disease and diabetes.
Further studies are needed to find out if getting more sleep would help reduce teens' risk for these health problems, lead author Heidi IglayReger, supervisor of the Physical Activity Laboratory at the Michigan Metabolomics and Obesity Center, and colleagues noted in the news release.
Previous research has shown that obesity and lack of sleep are linked with increased risk of heart disease and diabetes in adults and young children, but that association has not been clear in teens, the study authors pointed out.
While the study showed an association between lack of sleep and a raised risk for heart disease and diabetes in teens, it did not prove a cause-and-effect relationship.
More information
The U.S. National Library of Medicine has more about teen health.