Intensive Control of Type 1 Diabetes Helps Kidneys: Study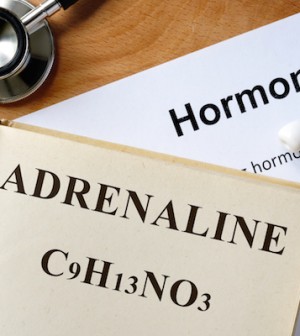 SATURDAY, Nov. 12People with type 1 diabetes who maintain tighter control of their blood sugar levels help protect their kidneys from long-term damage, finds a new study.
Those treated early with more intensive diabetes management halved their risk of a kidney complication called impaired glomerular filtration rate (GFR), the researchers said. An impaired GFR can lead to end-stage renal disease, the most serious kidney complication associated with diabetes.
"Our study shows that impaired GFR can be prevented in type 1 diabetes. This kidney complication that leads to end-stage renal disease doesn't have to happen," said the study's lead author, Dr. Ian de Boer, an assistant professor of medicine at the University of Washington in Seattle.
Results of the study are scheduled to be presented Saturday at the American Society of Nephrology's annual meeting in Philadelphia and published online simultaneously in the New England Journal of Medicine.
Type 1 diabetes is an autoimmune disease that occurs when the body's immune system mistakenly attacks and destroys healthy cells in the pancreas that produce insulin. Insulin is a hormone involved in the metabolism of carbohydrates, including sugar.
Because their insulin-producing cells have been destroyed, people with type 1 diabetes must inject insulin to survive. If they use too little insulin, they'll have high blood sugar levels, which puts them at risk of long-term complications. But, too much insulin increases the risk of low blood sugar levels, which can be life-threatening.
Kidney disease is a potential long-term complication of both type 1 and type 2 diabetes. High blood sugar levels cause "cell level toxicity and death that results in the loss of the filtering units in the kidney that are replaced with scar tissue," explained de Boer.
He and his colleagues reviewed data from the Diabetes Control and Complications Trial (DCCT) and the Epidemiology of Diabetes Interventions and Complications (EDIC) study. The DCCT included more than 1,400 people with type 1 diabetes who were randomly assigned to receive either intensive diabetes management or conventional diabetes therapy at the time (1980s). The average time since diagnosis with diabetes was about six years when the study started.
Intensive management was aimed at lowering hemoglobin A1C levels (HbA1C) to less than 6.05 percent. HbA1C is a long-term (about two to three months) measurement of blood sugar levels, and levels below 6.05 percent are similar to levels for people who don't have diabetes. Lower numbers generally translate into a lower risk of serious complications.
The DCCT lasted for 6.5 years, and the EDIC trial is an observational study that has followed the health of 1,375 participants since the DCCT ended. EDIC currently has 16 years of follow-up data.
During the DCCT, people in the intensive management group averaged an HbA1C of 7.3, while the conventional group had an HbA1C average of 9.1 percent. During EDIC, both groups had HbA1Cs around 8 percent, according to de Boer.
The current analysis looked specifically at the glomerular filtration rate, which is a measure of how well kidneys function.
The researchers found that 24 people in the intensive therapy group developed an impaired GFR, compared with 46 people in the conventional therapy group.
"That's a risk reduction of 50 percent," said de Boer.
The risk of end-stage renal disease in the intensive therapy group was also half that of the conventional therapy group — eight people versus 16.
"Getting good glucose control up front in the disease course provides benefits immediately and in preventing complications for years to come," de Boer said. "The longer you're able to maintain good glucose control, the more benefit you're likely to derive."
"The good news is that even in the control group, the incidence of renal failure is much lower than we used to see, and there's a further 50 percent reduction in the intensive group," said Dr. Joel Zonszein, director of the Clinical Diabetes Center at the Montefiore Medical Center in New York City.
"Very aggressive treatment early on can make a very big difference in renal function 20 years later," he added.
More information
Learn more about type 1 diabetes and its management from the Juvenile Diabetes Research Foundation.
Source: HealthDay
​