Hispanics With Diabetes Urged to Get Yearly Foot Care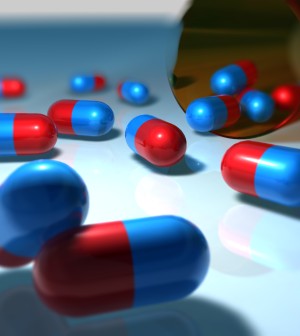 FRIDAY, Nov. 18Hispanics are the focus of a campaign to promote foot care among people with diabetes, says the American Podiatric Medical Association (APMA).
Hispanics are 66 percent more likely than whites to be diagnosed with diabetes, which can result in foot ulcers and lower limb amputations. Leading causes of type 2 diabetes include poor diet, lack of exercise and genetics, risk factors that are especially high among Hispanics, according to the association.
The "Knock Your Socks Off" campaign in November coincides with Diabetes Awareness Month and encourages people with diabetes to get an annual foot exam, which can reduce the risk of amputation by 45 percent to 85 percent.
"Your feet are a mirror of your health — especially when you have or are at risk for diabetes," APMA President Dr. Michael King said in an association news release. "The 'Knock Your Socks Off' campaign encourages people with diabetes to get an annual foot examination by today's podiatrist, particularly if you are part of the Hispanic community. Getting a foot exam, along with maintaining a good diet and proper exercise, is vital to staying in control of diabetes and living a healthy life."
Sixty percent to 70 percent of people with diabetes have mild to severe diabetes-related nerve damage, which often includes deceased sensation or pain in the feet, according to the U.S. Centers for Disease Control and Prevention data the release. Severe nerve damage can lead to foot ulcers and lower limb amputation.
More information
The American Diabetes Association has more about foot care.
Source: HealthDay
​