FDA Puts Partial Hold on Avandia Safety Study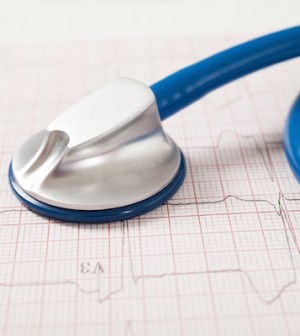 WEDNESDAY, July 21No new patients will be permitted to enroll in a safety study of the controversial diabetes drug Avandia until further notice, the U.S. Food and Drug Administration announced Wednesday.
But under the partial clinical trial hold, those patients already enrolled in the TIDE (Thiazolidinedione Intervention With Vitamin D Evaluation) trial will be allowed to continue to participate, the agency said in a news release.
An FDA advisory panel last week ruled that Avandia (rosiglitazone) does boost users' heart risks, but it also decided that the drug should stay on the market because there's no definitive evidence of an increased risk.
The FDA said Wednesday that it is evaluating available data on Avandia's safety and the discussions from last week's advisory panel meeting. When the review is complete, the agency will inform the public about the findings and what they mean for the drug's status and the TIDE trial.
GlaxoSmithKline, which makes Avandia, was told by the FDA to update researchers, institutional review boards and ethics committees involved in the TIDE trial about new safety information presented at the FDA advisory panel meeting. That information can be used to update informed consent information for people already enrolled in the TIDE trial, the FDA said.
GSK agreed to conduct the TIDE trial in 2007 after concerns about the safety of Avandia first became public. The goal of the trial is to determine whether Avandia poses greater heart risks than a competing drug called Actos.
In a news release, the drug company confirmed that it will suspend enrollment of new patients in the TIDE trial and send a summary of recent safety data and a summary of the FDA advisory panel meeting to all TIDE researchers and institutional review boards.
"This pause in enrollment will give clinical trial investigators and patients time to learn about the data presented to the FDA Advisory Committee and the Committee's recommendations," Dr. Ellen Strahlman, GSK's chief medical officer, said in the news release.
"Patients with questions about the use of Avandia should talk with their physicians," she added.
More information
The U.S. National Library of Medicine has more about rosiglitazone.
Source: HealthDay
​