Diabetes Social Networking Web Sites Vary in Quality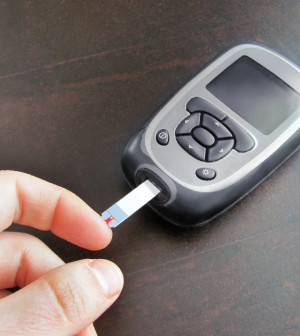 FRIDAY, Feb. 18 The quality of social networking sites for people with diabetes varies greatly, researchers say, with some providing useful medical information and emotional support, while others may simply be thinly veiled advertising sites.
Only half of the sites researchers from Children's Hospital Boston reviewed contained content that was in line with current diabetes science and clinical practice, the study found.
"This study was an attempt to rigorously review online social networking communities focused on diabetes, not Web sites and not bulletin board communities," said lead author Elissa Weitzman, an assistant professor at Harvard Medical School and the Children's Hospital Informatics Program in Boston.
"People are in these communities to address an overwhelming need for information and social communication. And, we found that a couple of sites consistently did better than others," she added.
Weitzman declined to name those sites, explaining the study was designed to evaluate the social networks overall, not to provide specific reviews. Also, some of the networks reviewed may not be active anymore.
The researchers reviewed the top 10 diabetes social networks, according to a Google search. They evaluated each one for the accuracy of its diabetes science; safety practices (Were sites monitored by moderators? Were conflicts of interest apparent? How was misinformation handled?); accessibility of privacy policies, and the ability to change privacy settings. They also looked at how advertising was identified, how member data was shared and what control members had over their data.
Half the sites provided good medical information. Only three sites met most of the researchers' criteria with regard to safety, and only three sites posted information about network moderators. Eight networks had accessible privacy policies, but most were difficult to read. Each site varied as far as ability to change privacy settings or share data.
Three sites had advertisements for diabetes "cures," and two didn't clearly label these as advertisements.
Results of the study were published online recently in the Journal of the American Medical Informatics Association.
"It will be difficult for a consumer to judge a lot of these features," said senior author Dr. Kenneth Mandl, an associate professor at Harvard Medical School and Children's Hospital Informatics Program. "Based on the amount of activity in these social network communities, this phenomenon is reaching a stage of maturity that will require more oversight and responsibility on the part of the social networking sites, and more education on the part of the consumers."
Other experts say the study brings important issues to light. "In a time when privacy matters on Facebook — the biggest social network of all — are so top of mind, this study is very timely and relevant," said Manny Hernandez, founder of TuDiabetes, a social networking site for people with diabetes, and an insulin-dependent diabetic himself.
"We need to make sure people with chronic conditions like diabetes feel comfortable connecting with others online to become more empowered and informed patients, who can also get the support that is so important with this type of disease," he explained.
Red Maxwell, a volunteer for the Juvenile Diabetes Research Foundation and founder of its Juvenation social network for people with type 1 diabetes, said online social networks are still in their infancy.
"There is an exchange of a lot of private health information," he said. "There's an implicit trust that the information won't be abused, but we understand there's a risk, and some of us are willing to do it" in order to help others, he added.
Dr. Sue Kirkman, senior vice president of medical affairs and community information for the American Diabetes Association, said the association encourages "individuals to always be vigilant in protecting their personal information online, and to talk to their health-care provider for specific information about the treatment and management of their diabetes."
Using your own common sense is key, Hernandez and Maxwell said. Consider the source of the information and understand that "even among reputable sites, there are still people who just don't know what they're talking about," Maxwell added.
Select sites that follow better practices, the authors say. For instance, beware of any that promise "cures," look for credentialed moderators and check that basic medical information provided is consistent with your doctor's advice.
Be sure to read and understand the privacy policy of any social networks you participate in, they add.
And, remember that information you find online can never replace discussions and visits with your doctor.
More information
Here are some general tips for protecting yourself and your children on social networking sites from the U.S. government's OnGuardOnline Web site.
Source: HealthDay
​