Diabetes Often Not Diagnosed or Treated Properly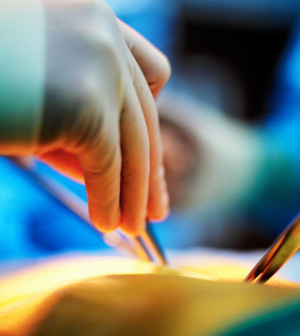 FRIDAY, March 4Poor diagnosis and ineffective treatment of diabetes may put millions of people worldwide at risk for early death, a new study finds.
U.S. researchers examined diabetes diagnosis, treatment and management in Colombia, England, Iran, Mexico, Scotland, Thailand and the United States.
Nearly 90 percent of U.S. adult diabetics — more than 16 million adults aged 35 and older — have ineffective treatment of blood sugar, blood pressure, and cholesterol. That percentage is 99 percent in Mexico, said the researchers at the Institute for Health Metrics and Evaluation at the University of Washington in Seattle.
Among the other findings from the seven countries included in the study:
The percentage of diabetes patients who achieved International Diabetes Federation treatment goals for blood glucose, blood pressure and serum cholesterol ranges from 1 to 12 percent.
Diabetes diagnosis rates were higher for women than men.
Most people diagnosed with diabetes do not receive treatment for other cardiovascular risk factors that could be just as dangerous to their health as uncontrolled blood sugar.
In the United States, diagnosis and effective treatment was twice as likely for people with health insurance as those without insurance.
"Too many people are not being properly diagnosed with diabetes and related cardiovascular disease risk factors. Those who are diagnosed aren't being effectively treated. This is a huge missed opportunity to lower the burden of disease in both rich and poor countries," study co-author Dr. Stephen Lim, an associate professor of global health, said in an IHME news release.
The study appears in the March edition of the Bulletin of the World Health Organization.
More information
The U.S. National Institute of Diabetes and Digestive and Kidney Diseases has more about diabetes.
Source: HealthDay
​