Controversial Cholesterol Drug Might Lower Blood Sugar Levels in Diabetics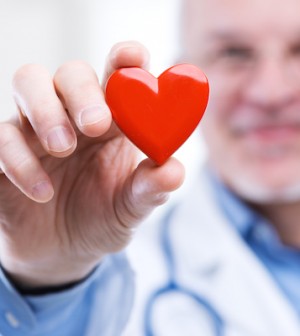 MONDAY, July 18Australian researchers have discovered that a drug initially designed to raise levels of "good" HDL cholesterol has an unexpected benefit in people with type 2 diabetes: it lowered their blood sugar.
That's the good news.
The bad news is that this particular medication, torcetrapib, also has a significantly increased risk of cardiovascular problems and mortality. In fact, the problems were so significant with torcetrapib that the initial trial, known as ILLUMINATE, was halted early. However, there are two other medications — dalcetrapib and anacetrapib — in the same drug class as torcetrapib that don't appear to have the same heart risks, according to the study authors.
What remains to be seen is if these other drugs have the same benefits that torcetrapib did.
"Diabetic patients in the ILLUMINATE trial who received the combination of atorvastatin plus torcetrapib had lower levels of [short-term and long-term blood sugar] than those receiving atorvastatin alone, indicating that treatment with torcetrapib, compared with placebo, resulted in improvement in diabetic control," wrote the Australian researchers.
Atorvastatin, better known by its brand name, Lipitor, is a statin that's commonly prescribed to reduce levels of LDL, or "bad," cholesterol.
Results of the Australian study are published in the Aug. 2 issue of Circulation.
Type 2 diabetes is a major risk factor for the development of cardiovascular disease, and significantly increases the likelihood of having a heart attack, according to background information in the study. Dyslipidemia (which means high LDL levels and low HDL levels) is common for people with type 2 diabetes.
The drug torcetrapib is from a class of medications called CETP inhibitors. These drugs help raise levels of HDL cholesterol.
The ILLUMINATE trial included 6,661 people with type 2 diabetes between the ages of 45 and 75. Almost 4,000 of the people with type 2 diabetes had a history of cardiovascular disease at the start of the study.
All of the study participants were given lifestyle education and the LDL-lowering drug, atorvastatin. They were then randomly placed into one of two groups: one group received 60 milligrams of torcetrapib daily, while the other group received placebo pills.
The trial was stopped in 2006 when it was determined that people in the torcetrapib group had significantly more cardiovascular problems and deaths than those in the placebo group. According to the Australian researchers, the increased risk of cardiovascular problems probably wasn't due to the CETP inhibition, but to other actions of the drug. They suspect that the other medications in this class of medicines won't have the same detrimental effects.
For the current study, the researchers went back through the data to examine the drug's effect on blood sugar. They found fasting blood sugar levels were lower for the torcetrapib group, and hemoglobin A1C levels (a test that provides a two- to three-month average of blood sugar levels) were also lower — 7.29 percent in the placebo group and 7.06 percent in the torcetrapib group, according to the study.
"This is a mild drop in blood sugar. For someone who averages 150 milligrams per deciliter (mg/dL) each day, this would bring them down to around 140 mg/dL," explained Dr. Spyros Mezitis, an attending endocrinologist at Lenox Hill Hospital in New York City.
"I don't think these are powerful anti-diabetic agents, but it's an added effect, and it makes sense if we can treat several risk factors with one drug," said Dr. Joel Zonszein, director of the Clinical Diabetes Center at Montefiore Medical Center in New York City.
Zonszein said there's no clear explanation for how this medication might be lowering blood sugar levels, but notes that type 2 diabetes and cholesterol problems are very closely related.
Both Zonszein and Mezitis said it remains to be seen whether or not the other drugs in this class of medications will be safer than torcetrapib, and whether they also have the same effects on blood sugar levels.
Mezitis added, "This won't change practice for now. We need more studies to understand the pathophysiology, and we need solid cardiovascular evidence for the other agents in this class."
More information
To learn more about the connection between type 2 diabetes and cholesterol, visit the American Diabetes Association.
Source: HealthDay
​