Appalachia, Southeast Hit Hardest by Obesity and Diabetes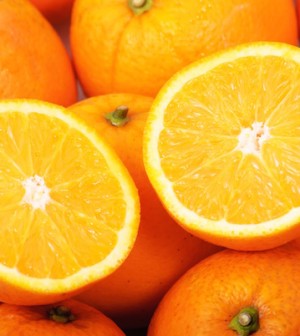 THURSDAY, Nov. 19While rates of obesity are climbing across America, they are especially high in sections of Appalachia and the Southeast, the U.S. Centers for Disease Control and Prevention reports in its first county-by-county survey.
Obesity and diabetes "are basically the two conditions of greatest concern for U.S. adults right now," said study lead author Edward Gregg, chief of epidemiology and statistics in the CDC's division of diabetes translation.
"They have been increasing for the last 10 to 15 years," he said. "This is the first time we've been able to look at the most local level, defining where the problem is." The findings are published in the Nov. 20 issue of the agency's journal, Morbidity and Mortality Weekly Report.
In the Appalachia region that includes Kentucky, Tennessee and West Virginia, 81 percent of counties have high rates of diabetes and obesity. In the Southeast region that includes Alabama, Georgia, Louisiana, Mississippi and South Carolina, three-quarters of the counties have similarly high rates of both.
In many counties within those regions, more than 10 percent of residents have a diabetes diagnosis, and obesity prevalence is more than 30 percent.
Poor diets and sedentary lifestyles, both commonplace in modern American life, are known to contribute to type 2 diabetes and obesity.
"We think these increases in obesity and diabetes partially reflect the cultural shifts that are affecting all of us," said Gregg, "but we see them most in regions where there is more poverty and where educational levels are lower."
The two conditions go hand in hand, Gregg said. "Diabetes is one of the most tangible damaging effects of obesity. People who are very obese have four to five times the risk of developing diabetes than people of normal weight," he said. Obesity is also linked to heart disease, stroke and some cancers.
The new CDC report coincides with data released Thursday by the Agency for Healthcare Research and Quality (AHRQ) that finds that two out of three people with diabetes forego either some or all of the most important examinations they need to stay healthy.
Using 2007 data, the agency found that only one-third of adult diabetics had had a health professional check their blood sugar levels that year, had undergone an eye exam, or had their feet examined for poor circulation. Only 58 percent had even two of these three crucial exams, the AHRQ found, 3 percent had had none of the tests, and 6 percent couldn't tell researchers if they had had the tests of not.
Insurance status played a big role, with insured individuals being twice as likely to say they had had all three tests versus the uninsured.
Americans' expanding waistlines are taking a financial toll, too. The medical costs of obesity in the United States reached $147 billion in 2008, the CDC estimates, and people diagnosed with diabetes have medical costs that are more than double those of people without the disease. The CDC estimates that 8 percent of U.S. adults have diabetes, and another 5.7 million have it but don't know it.
The new county-by-county information is a useful tool, Gregg said. "If people see the information that is closest to them, if we make it local to the person with the condition, the doctor, the legislator, that is better than seeing it at an abstract level," he said.
"Awareness of the size and scope of the problem is important for local policy makers to identify the necessary community and clinical services to prevent and control the conditions," the MMWR report said. "For example, lifestyle programs for diabetes prevention and community support groups for diabetes self-management have been shown effective when they are linked to a referring clinical center."
The CDC said it has recommended 24 community strategies to prevent obesity and type 2 diabetes, the more common form of the disease that generally develops later in life as people lose their ability to metabolize sugar. These strategies range from providing greater access to healthy foods to promoting community redesigns that encourage more physical activity.
In Mississippi, which leads the nation in obesity and has one of the highest rates of diabetes, the agency is now working in partnership with state, federal and nonprofit agencies.
More information
County-by-county estimates of obesity and diagnosed diabetes are available from the U.S. Centers for Disease Control and Prevention.
Source: HealthDay
​