Low-Income Children Not Getting Adequate Dental Care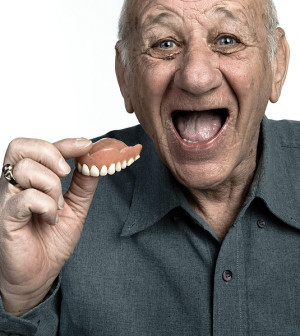 THURSDAY, July 8Children in California who have dental insurance through Medicaid and other public insurance programs are less likely to visit the dentist regularly than privately insured kids, a new study has found.
The study, by researchers at the University of California, Los Angeles and the California HealthCare Foundation (CHCF), revealed that black and Latino children are especially at risk of having inadequate dental care.
"We know that disparities in health and oral health care exist, but we often do not know the more subtle ways these disparities persist," said Nadereh Pourat, director of research planning at the UCLA Center for Health Policy Research and co-author of the study, published in the July issue of the journal Health Affairs.
Pourat and Len Finocchio, senior program officer at the CHCF, examined data from the 2005 California Health Interview Survey to look at the length of time between dental visits and whether or not it differed by racial or ethnic group and type of insurance. The survey contains data on more than 11,300 children from birth through age 11. In the study group of 10,805 children with teeth, 45 percent were covered by private insurance, roughly 37 percent were covered by Medicaid or the Children's Health Insurance Program (CHIP), and 18 percent were uninsured.
National health initiatives call for at least one dental visit yearly for all children, and Medicaid, CHIP and private insurers cover semi-annual visits for kids. And the survey showed that 53 percent of the kids had seen a dentist within the past six months.
But the researchers found that 24 percent of the kids had never seen a dentist. In addition, children with public insurance were more likely than privately insured kids to have had longer intervals between visits. And Latino and black children were more likely than white children to have never gone to a dentist or had visits longer than six months apart. Even among children covered by Medicaid, Latino and black children were significantly less likely than white children to have had a dental visit in the past six months.
One of the main reasons for the disparity in care between publicly and privately insured kids may be because not enough dentists accept Medicaid, said Pourat, who is also associate professor of health services at the UCLA School of Public Health. "Unlike the medical field, where many providers such as community clinics are available to see Medicaid patients, the dental care field is dominated by privately practicing dentists," she said.
The small number of participating dentists contributes to racial and ethnic disparities in care, the authors said, as do the disproportionately few Latino and black dentists in California.
Pourat said another contributing factor may be that parents don't always recognize the importance of early, regular dental visits, "or may find it difficult to take time off work to seek dental care that may not seem urgent."
The authors say more strategic efforts are needed to reduce disparities in access to dental care among publicly insured children, including boosting Medicaid reimbursement for dental care, expanding training for pediatric care among general dentists, and training dental students in the community.
Dentist Gary Rozier, a professor of health policy and management at the University of North Carolina's Gillings School of Global Public Health, and director of the school's Dental Public Health Program, said the findings also reinforce the benefit of training pediatricians to screen and treat very young children at risk for dental problems.
"Currently, about 37 states are reimbursing physicians to provide preventive dental services, including application of fluoride varnish, which has shown to be effective in reducing the incidence of dental caries," said Rozier. "In North Carolina, which was one of the first states to try this approach, we have found that it increases access to preventive dental care in the medical office, where infants and toddlers are much more likely to seek care than in dentist offices, and reduces the need for dental treatment."
More information
The U.S. Office of Disease Prevention and Health Promotion has more on taking care of your child's teeth.
Source: HealthDay
​