Health Tip: Why Do I Have Gingivitis?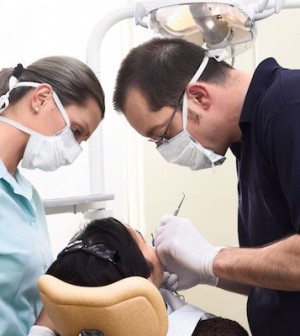 Gingivitis is a mild type of gum disease. Left untreated, however, it can progress to a more serious form called periodontitis.
The American Academy of Periodontology says these are risk factors for developing gingivitis:
Practicing poor oral hygiene.
Being malnourished.
Being under stress.
Being diabetic or having a systemic infection.
Being a smoker, abusing drugs or taking certain medications.
Undergoing hormonal changes, including during puberty or pregnancy.
Source: HealthDay
​