Implant Shows Promise for Hard-to-Treat Epilepsy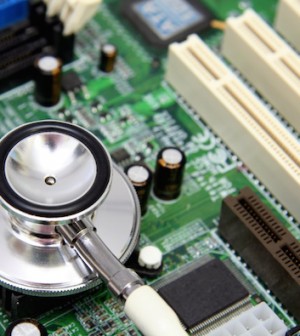 THURSDAY, March 18Deep-brain electrical stimulation reduced the frequency of epileptic seizures in people who had not responded to other treatments, a new study has found.
The electrical stimulation came from a pacemaker-like device that was implanted under the skin of the participants' chest wall. Electrical leads from the device ran under the skin to the neck, behind the ear and through the skull to the thalamus, a "relay station" deep within the brain. The device delivers measured and timed electrical impulses to the brain.
Led by Stanford University researchers, the study included 110 adults with partial-onset epilepsy. At the start of the study, they typically had 20 seizures a month.
With the deep-brain stimulation, seizure frequency decreased by 40 percent in the first three months after the device was implanted, the study found. After about two years, seizures had decreased 56 percent, on average.
Adverse effects reported by the participants included infection at the site of implantation, misplaced electrical leads that had to be repositioned and tingling sensations.
The findings were published online March 18 in Epilepsia.
The study was sponsored by Medtronic, which makes the device, and study co-author Dr. Jaimie Henderson, an associate professor of neurosurgery at Stanford, reported receiving consulting fees from the company.
The U.S. Food and Drug Administration is considering whether to approve the device for treatment of epilepsy in people who don't respond to other therapies.
More information
The American Academy of Family Physicians has more about epilepsy.
Source: HealthDay
​