Cosmetic Surgery Not a Help for Body Dysmorphic Disorder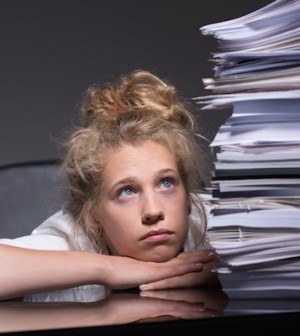 TUESDAY, Aug. 17One in five people with a condition known as body dysmorphic disorder (BDD) undergo cosmetic procedures, but only 2 percent of them experience a reduction in the severity of their condition after their treatment, researchers say.
"BDD is a psychiatric disorder characterized by preoccupation with an imagined or slight defect in appearance, which causes clinically significant distress or functional impairment. A majority of these individuals believe they have an actual deformity that can be corrected by cosmetic treatments to fix these perceived defects rather than seeking psychiatric interventions," study co-author Dr. Katharine A. Phillips, director of the body image program at Rhode Island Hospital, said in a hospital news release.
Phillips and her colleagues looked at 200 people with BDD and found that 31 percent sought and 21 percent underwent surgical or minimally invasive cosmetic treatment. Among those who actually had a cosmetic procedure, most continued to have BDD symptoms afterwards, and in some cases they developed new preoccupations with their appearance, the researchers noted.
The investigators also surveyed 265 cosmetic surgeons and found that 178 (65 percent) reported treating patients with BDD. But among those cases, only 1 percent of the treatments resulted in symptom improvement for patients with BDD, the study authors reported.
"These findings, coupled with reports of lawsuits and occasionally violence perpetrated by persons with BDD towards physicians, have led some to believe that BDD is a contraindication for cosmetic treatment," Phillips said.
The most common surgical procedures sought by BDD patients are rhinoplasty (nose jobs) and breast enlargements, while the most common minimally invasive treatments are collagen injections and skin treatments known as microdermabrasion, the study authors noted.
The researchers also found that three-quarters of procedures requested by BDD patients involved facial features and that more than one-third of patients received multiple procedures.
"This study provides new and more detailed information about receipt and outcome of surgical/minimally invasive procedures, and the findings indicate that there is a clear need to further investigate this topic in prospective studies. In the meantime, physicians need to be aware that psychiatric treatments for BDD such as serotonin reuptake inhibitors and cognitive behavioral therapy appear to be effective for what can be a debilitating disorder," the researchers concluded.
The study was published in the July issue of the journal Annals of Plastic Surgery.
More information
The Nemours Foundation has more about body dysmorphic disorder.
Source: HealthDay
​