Working Overtime Adds to Heart Risk for Out-of-Shape Men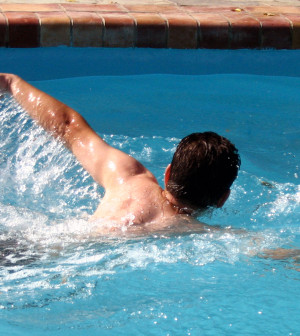 WEDNESDAY, Sept. 8Out-of-shape men who work long hours more than double their risk of dying from heart disease compared to non-fit men working fewer hours, researchers report.
The study also found that when men are fit, working long hours doesn't boost heart risk at all.
The new study included 5,000 Danish men, aged 40 to 59 years, who worked at 14 different companies. Their fitness levels were assessed at the start of the study and they were followed-up for more than 30 years. During that time, 587 (about 12 percent) of the men died as result of narrowed and hardened arteries (also known as ischemic heart disease).
The study, released online Sept. 6 in advance of publication in an upcoming print issue of the journal Heart, also found the following:
Compared with men who worked less than 40 hours per week, unfit men who worked 41 to 45 hours a week were 59 percent more likely to die of heart disease, although they were not more likely to die of other causes.
Compared with unfit men, those who were physically fit and worked longer hours were 45 percent less likely to die of heart disease and 38 percent less likely to die of other causes.
Being both unfit and working more than 45 hours per week more than doubled a man's risk of dying of heart disease compared with those who worked less than 40 hours per week.
"The finding that working more than 45 hours a week is associated with more than a doubled risk of [death from heart disease] among men with low physical fitness, and not among men with moderate or high physical fitness, is a new observation," Andreas Holtermann, of the National Research Centre for the Working Environment in Copenhagen, and colleagues said in a news release from the journal's publisher.
"If the relationship is causal, it obviously has major implications for the prevention of heart disease," they added.
More information
The U.S. Centers for Disease Control and Prevention has more about men and heart disease.
Source: HealthDay
​