U.S. Hispanics Outlive General Population: CDC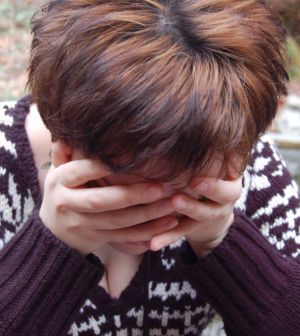 WEDNESDAY, Oct. 13Hispanics in the United States outlive whites by almost three years and blacks by almost eight years, according to a new report.
The report, released by the U.S. Centers for Disease Control and Prevention on Wednesday, confirms the so-called "Hispanic paradox" — that despite reports of poverty and health issues, Hispanics live longer than others.
"We have known that Hispanics have had a longer length of life," said Jane L. Delgado, president and CEO of the National Alliance for Hispanic Health, who was not involved in the research.
But the findings may surprise the average person, "because most of the time what people hear about is what problems Hispanics have," she said.
These include lower income, lack of health insurance, high-risk jobs, limited access to health care and being overweight and diabetic, she said.
Life expectancy for Hispanics at birth is 80.6 years; for whites, 78.1 years and for blacks, 72.9 years. In 2006, life expectancy for all Americans at birth was 77.7 years.
"Although seemingly paradoxical, these results are consistent with the findings of numerous studies, which show a Hispanic mortality advantage despite this population's lower socioeconomic status," report author Elizabeth Arias from CDC's National Center for Health Statistics, said in a CDC news release.
So what's the secret? Although various theories have surfaced, experts can't say for sure why Hispanics enjoy greater longevity, but Delgado said studies are under way.
"It's probably not genetic," Delgado said. "The longer people are in the United States they start to lose some of these health advantages."
As Hispanics adopt an American lifestyle they tend to become more sedentary and eat more snack foods, meats, fat and other things associated with unhealthy living, Delgado said. They also smoke more after living in the United States for a time, she said.
David J. Lee, a professor of epidemiology at the University of Miami Miller School of Medicine, said multiple factors probably influence the findings.
"One of the theories is that it is lifestyle and culture," Lee said. Genetics is likely another contributor, he said.
And a trend called the "salmon bias" may also affect the statistics, Lee said.
"The bias is that among immigrants, as their health starts to fail them in their older years they return to their home countries to live out their remaining years and die in their home country," Lee explained. Their deaths are therefore not recorded in the United States, effectively reducing the death rate.
Highlights of the report, which relied on death certificates from all 50 states, the District of Columbia and U.S. territories, include:
Life expectancy for Hispanic men at birth is 77.9 years, and for those who live to age 65, it increases to 84 years. For Hispanic women, life expectancy is 83.1 years and after age 65, it increases to 86.7 years.
Life expectancy for white men at birth is 75.6 years and for those who survive to age 65, it increases to 82.1 years. For white women, life expectancy is 80.4 years and after age 65, it increases to 84.7 years.
Life expectancy for black men is 69.2 years and at age 65, it increases to 80 years. For black women, life expectancy is 76.2 years at birth, and at age 65, it increases to 83.4 years.
Lee said more research is needed to tease out the differences and he cautioned against viewing Hispanics as a single entity.
"It's a mistake to lump Hispanics into one general category," he said. "There is so much diversity among Hispanic subgroups."
More information
To see the full report, visit the U.S. Centers for Disease Control and Prevention.
Source: HealthDay
​