U.S. Ebola Patient Gets Hospital Visit From Wife, Son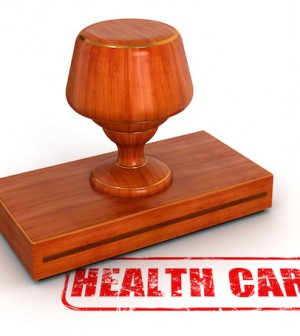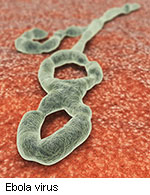 The wife and eldest son of the third American medical missionary to be infected with Ebola while working in West Africa met with him Saturday at the Nebraska hospital where he's being treated, a hospital spokesman said.
Debbie Sacra and the son spoke with Dr. Rick Sacra for about 25 minutes through a video hookup, according to a Nebraska Medical Center spokesman, the Associated Press reported.
Debbie Sacra said in a hospital news release that her husband "asked for something to eat and had a little chicken soup," the news service reported.
Dr. Sacra remains sick but in stable condition at the hospital's 10-bed special isolation unit in Omaha — the largest of four such units in the United States.
His doctors said Sacra poses no health risk to the public because Ebola is only transmitted through close contact with an infected person.
The 51-year-old Sacra is a family doctor who trained and worked in Worcester, Mass., but spent most of the past 20 years in Liberia. He was not treating Ebola patients but working in an obstetrics ward at a hospital in Liberia when he became ill, the Boston Globe reported.
Two other American medical missionaries, Dr. Kent Brantly, 33, and Nancy Writebol, 59, became infected with the Ebola virus while working with Ebola patients in Liberia. Both were flown back to the United States last month for aggressive treatment at Emory University Hospital in Atlanta, recovered, and are no longer contagious.
U.S. and World Health Organization officials warned last week that the highly virulent Ebola virus is spreading faster than health workers in Guinea, Liberia, Nigeria and Sierra Leone can work to contain it. WHO officials said the outbreak in West Africa has killed more than 1,900 people and 20,000 people could become infected with the virus, which has a mortality rate that can approach 90 percent.
Also last week, two women became the first Americans to be given an experimental Ebola vaccine as the U.S. National Institutes of Health launched a much-anticipated trial to combat the virus. The vaccine had previously been tested only in monkeys.
The fast-tracked clinical trial will test the safety of the vaccine and will include 20 men and women ages 18 to 50. No one will be infected with the disease. The vaccine was developed by the U.S. National Institute of Allergy and Infectious Diseases (NIAID) and drug maker GlaxoSmithKline.
"There is an urgent need for a protective Ebola vaccine, and it is important to establish that a vaccine is safe and spurs the immune system to react in a way necessary to protect against infection," NIAID Director Dr. Anthony Fauci said in a statement.
On Thursday, the U.S. government pledged $75 million to pay for 1,000 more beds in Ebola treatment centers in Liberia — the hardest hit nation in West Africa — and to buy 130,000 protective suits for health care workers. In many cases, nurses in Liberia are reduced to wearing rags over their heads to protect themselves from the disease. Lack of protective equipment is to blame for the high death rate among health care workers in the stricken region, where it's estimated that health workers account for about 10 percent of deaths so far, the AP reported.
The big challenge right now is that the affected countries don't have the resources they need. Hospitals don't have enough beds, and there aren't enough ambulances, Keiji Fukuda, the World Health Organization's assistant director-general for health security, said at a news briefing last week, USA Today reported.
Fukuda said basic needs aren't being met in the hardest hit countries. "Bodies are not being taken away quickly enough," he said. "People are hungry in these communities. They don't know how they are going to get food."
Dr. Tom Frieden, director of the U.S. Centers for Disease Control and Prevention, said Ebola is primarily being spread in West Africa in two ways. The first way is among people caring for people with the disease, whether at home or in health-care settings and hospitals. The second way: unsafe burial practices.
More information
For more on Ebola, visit the U.S. Centers for Disease Control and Prevention.
Source: HealthDay
​