Thunder Shouldn't Be Ignored, Weather Experts Warn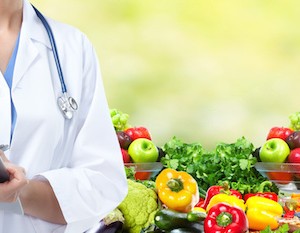 FRIDAY, June 25This week, the U.S. National Weather Service marks the 10th anniversary of its Lightning Safety Awareness Campaign by stepping up the urgency of the advice to get indoors and stay there during a storm.
From June 20 through June 26, the weather service is focused on warning Americans about the dangers posed by lightning strikes using the National Lightning Safety Team's slogan, "When Thunder Roars, Go Indoors," which has helped contribute to a decline in annual fatalities (from 72 to 40) over the past decade.
"The majority of those who died last year were within feet of safety but stayed out to finish their lawn or other things," Dr. Mary Ann Cooper, professor emeritas of emergency medicine at the University of Illinois at Chicago, said in a university news release. "The public should continue to keep up their guard about the danger of lightning injury, particularly as lightning activity peaks during the summer months."
The weather service pointed out that lightning can actually strike before rain hits, making its presence known even upwards of 10 miles outside a storm's rain belt.
People are advised to take thunder as their cue to run indoors immediately. If that's impossible, getting inside a hard-top metal car, bus or truck is advised. Finding shelter under a tree, however, is a definite no-no.
Once inside, do not use landline phones, computers and video games, Cooper and her colleagues cautioned.
And adding to previous recommendations for those who are safely inside during a storm, the weather service now stresses that people should "stay there at least 30 minutes after the last clap of thunder."
This year, lightening has already killed eight Americans, the experts noted.
On average, 40 people die each year after being struck, while hundreds suffer permanent injuries including memory loss, attention deficits, sleep disorders, chronic pain, dizziness, irritability, fatigue, weakness, muscle spasms and depression.
"When planning outdoor activities, know what shelter is available and where to go if you hear thunder," Cooper advised.
In conjunction with their annual campaign, the weather service is also issuing a lightning safety toolkit for communities and event spaces, which includes checklists for appropriate safety measures.
More information
For more on the lightning safety campaign, visit the U.S. National Weather Service.
Source: HealthDay
​