Survival Rates Similar After Accidents, Acts of Violence: Study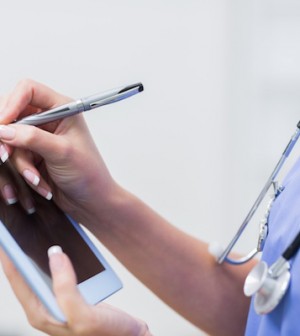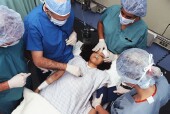 Patients who survive severe injuries from violence such as shootings, stabbings and beatings live as long as those who are seriously injured in accidents, according to a new study.
The findings show that trauma care saves the lives of many people with the most severe types of injuries, no matter the cause, and trauma teams' efforts to save people whose lives expose them to violence are worth it, the researchers said.
"Given the expensive and resource-intensive nature of trauma care and the fact that many people who are shot or stabbed come back with similar injuries, we have been asked whether all this effort is worth it," study leader Dr. Adil Haider, a trauma surgeon at Johns Hopkins Hospital in Baltimore, said in a hospital news release. "Are we saving lives only to lose them in the near future to more violence?"
"But this study shows that these patients live as long as anyone who has survived a serious injury," Haider said. "Saving a life is always worth it and should never be seen as an exercise in futility."
The researchers followed more than 2,000 adults who were treated for and survived severe injuries. About 56 percent of the patients had violence-related injuries, while 44 percent were hurt in car crashes, falls or other accidents, the researchers said.
After seven to nine years, about 15 percent of patients in both groups had died. That's a much higher rate than in the general population, and is likely due to the physical damage experienced by the patients, the researchers said.
They also found that survivors of violence-related injuries were much more likely to die of external causes such as gunshot wounds than those who'd been injured in accidents — 56 percent vs. 24 percent.
Among patients who died seven to nine years after their initial injuries, shootings caused the deaths of one-third of survivors of violence and 5 percent of accident survivors, the study authors found. Circulatory problems were much more likely to kill accident survivors (nearly 31 percent) than survivors of violence (nearly 8 percent).
The researchers also found that survivors in both groups were much more likely to die within seven to nine years if they were men, had incomes of less than $25,000 a year or had other chronic health problems.
The study was published recently in the journal Annals of Surgery.
More information
The U.S. National Institute of General Medical Sciences has more about trauma.
Source: HealthDay
​