Suicide Among Veterans All Too Common, Study Finds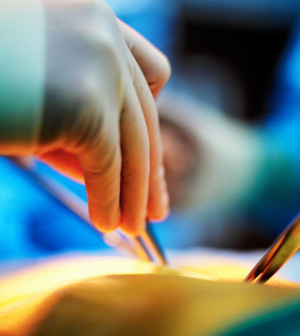 THURSDAY, July 14Military veterans who attempt suicide are not only at high risk of another suicide attempt, but have an overall heightened risk of death from all causes, new research shows.
The study, published online in BioMed Central Public Health, looked at the medical records of U.S. veterans who were seen at a Veterans Affairs medical center for a suicide attempt between 1993 and 1998. The vets were followed through 2002.
Veterans who'd previously attempted suicide were three times more likely to die from any cause than people in the general population, the researchers found.
"We looked at suicide among veterans who had already attempted suicide one time," study author Douglas J. Wiebe, an assistant professor of epidemiology at the University of Pennsylvania, said in a university news release. The findings, he said, "should have us very concerned about current veterans in the more contemporary era."
Given that today's U.S. military personnel are facing combat in numbers not seen since the Vietnam War, the study's authors concluded there is a significant need for medical and psychological intervention on behalf of at-risk veterans, particularly those who have previously attempted suicide.
An estimated 18 U.S. military veterans commit suicide each day, according to information in the news release.
More information
The U.S. Department of Veterans Affairs provides more information on veterans and suicide.
Source: HealthDay
​