Premature Death Could Await Obese Kids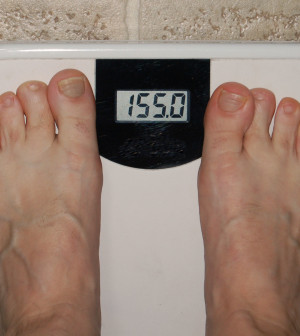 WEDNESDAY, Feb. 10Obese children are at a greater risk of dying young, a new study finds.
In fact, obese children are twice as likely to die before age 55 as are normal-weight children. In addition, because many people who die in early adulthood leave behind young families, this poses a multigenerational, societal problem, the researchers point out.
"The results of this study suggest that obesity prevention should begin in early childhood," said lead researcher Paul William Franks, an associate professor of experimental medicine and head of the genetic epidemiology and clinical research group at Umea University Hospital in Umea, Sweden. "This will involve ensuring our children eat healthy, well-balanced diets and maintain physically active lifestyles."
If the rates of obesity, high blood pressure, and high blood sugar continue to increase in today's children, "human life span may decrease," Franks said.
The study's findings are reported in the Feb. 11 issue of the New England Journal of Medicine.
For the study, Franks and his colleagues collected data on 4,857 American Indian children, born between 1945 and 1984. About 29 percent of the children, from the Pima and Tohono O'odham communities in Arizona, were obese — a prevalence comparable to that of African American and Hispanic children in the United States today and making the findings applicable to other ethnic groups, the researchers said.
In their analysis, the researchers looked for a correlation between weight, blood sugar, blood pressure and cholesterol and death before age 55. Over almost 24 years, 166 people in the study died.
People who had been obese as children had more than double the risk for dying before age 55, compared with those who had not been obese as children, the researchers found.
In addition, children who had high blood sugar levels had a 73 percent increased risk for dying, versus children with the lowest levels.
"This is more evidence that childhood obesity is a serious problem," said Dr. William C. Knowler, chief of diabetes epidemiology and clinical research at the U.S. National Institute of Diabetes and Digestive and Kidney Diseases and a study co-author.
Other factors, such as cholesterol levels and blood pressure, were not significant in these deaths, the researchers noted. However, high blood pressure coupled with high blood sugar were deemed to play a role in the premature deaths.
"Children living today who are obese, who have high blood pressure or who have high blood glucose levels may be more likely to die prematurely than healthy children," Franks said.
"We do not know what the impact is of childhood obesity, hyperglycemia and hypertension on mortality rates later in life," he noted. "Nor do we know by how many years these childhood risk factors shorten life span."
But the hope, Knowler noted, is that by reducing childhood obesity you will also reduce the risk for early death.
"Avoiding becoming obese is certainly better than becoming obese and then reducing weight," he said. "Once someone is obese, restoring normal weight is exceedingly difficult."
Franks added that weight loss in children is not generally recommended, especially if this involves crash dieting.
Simple ways to fight the obesity battle include eating less, reducing portion size and becoming more physically active. In addition, parents should be a model for their children when it comes to healthy eating and exercise, Franks noted.
Edward W. Gregg, chief of epidemiology and statistics for the diabetes program at the U.S. Centers for Disease Control and Prevention, who wrote an accompanying journal editorial, said that "we have seen increasing obesity in youth for a while and we've seen concerning levels of pre-diabetes in youth, but we haven't really known what the implications are."
The question now is how to respond to these findings, Gregg said. However, he said it's not clear how to identify and find programs that work for children in preventing disease or death in adulthood.
"We need to find ways to prevent obesity in children," he said. "The challenge is getting the right interventions."
Gregg thinks the answer lies in a complex combination of programs for families and schools, nutrition and physical activity that will change lifestyles.
"This is ultimately going to require a full-court press of multiple approaches to make a difference," he said. "This is not something that is going to get fixed in a year or two. We have to look at this over the long haul. It's going to take slow steady efforts. That's where we are with obesity and diabetes right now."
More information
The U.S. Centers for Disease Control and Prevention has more on childhood obesity.
Source: HealthDay
​