Nurses' Long Shifts May Put Hospital Patients at Risk: Study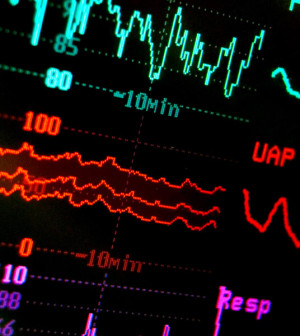 WEDNESDAY, Jan. 19Patients in hospitals where nurses work long hours are much more likely to die of pneumonia and heart attack, researchers have found.
In most U.S. hospitals, nurses work 12-hour shifts exclusively, a trend that begin during the 1980s due to nationwide nursing shortages, the authors of the new study explained.
"Although many nurses like these schedules because of the compressed nature of the work week, the long schedule, as well as shift work in general, leads to sleep deprivation," study author Alison Trinkoff, a professor at the University of Maryland School of Nursing, said in a university news release.
"Alertness and vigilance required for providing good nursing care depend upon having an adequate duration of quality sleep and rest, and long work hours can impact the quality of nursing care and can increase the potential for error," she stated.
"Nursing work hours may also be increasing to compensate for decreasing physician work hours in hospitals because the medical profession has taken steps to limit the hours a physician-in-training may work, whereas nursing has not taken similar steps," Trinkoff added.
For their study, the researchers looked at patient outcomes and staffing information at 71 acute care hospitals in Illinois and North Carolina, along with survey responses from 633 nurses who worked at the hospitals.
Along with long work hours, the work schedule factor most frequently linked with patient deaths was lack of time off the job. Previous research by the same team concluded that lack of time off was a major factor in nurse fatigue and injuries.
The findings, published in the January/February issue of the journal Nursing Research, should lead to further study of nurses' work schedules, Trinkoff said.
More information
The U.S. Agency for Healthcare Research and Quality offers patients five steps to safer health care.
Source: HealthDay
​