New Tool Helps Predict Stroke Patient's Risk of Death in Hospital: Study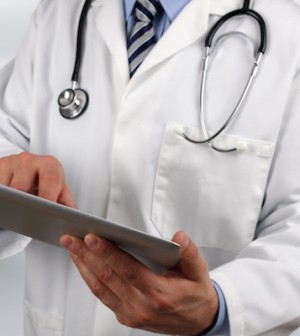 MONDAY, Sept. 27A new Internet-based tool can more accurately predict stroke patients' risk of dying in the hospital and help their doctors develop better care plans, according to a new Canadian study.
Hospitals also can use the prediction tool to evaluate and improve their patient outcomes, said study author Dr. Eric Smith, assistant professor of neurology at the University of Calgary in Alberta, Canada.
The tool — called the Get With The Guidelines-Stroke (GWTG) prediction tool — is based on a large nationwide sample of stroke patients. Doctors upload patient information upon hospital admission, and a computer calculation predicts the risk of death, based on such factors as age, sex, and the presence of other illnesses.
"Hospitals can use our mortality risk score to calculate the mortality rate that they would expect to see, based on the characteristics of their own patients, and compare that to their actual observed mortality," Smith said. "This could help improve quality of care."
The study, published in the Oct. 12 issue of Circulation, looked at medical records and demographics of nearly 275,000 stroke patients from 2001 to 2007 and developed a mortality prediction scale based on their outcomes. The data came from hospitals participating in the American Heart Association's Get With The Guidelines program.
For stroke patients, the strongest predictor for dying is severity of stroke as measured by the National Institutes of Health Stroke Scale (NIHSS) score, a separate instrument used by doctors to determine the patient's prognosis. These scores were only available for about 40 percent of the study population upon admission, but when combined with the other measures, the prediction became even more accurate.
However, Smith said the mathematical calculations made in the study show that the GWTG-Stroke prediction tool is accurate even without the NIHSS score.
"In our case, it (the mathematical calculation) indicates that the predictions are pretty accurate and probably clinically useful," said Smith.
Relying on the NIHSS score at admission isn't feasible because "the time needed to perform even a short standardized stroke severity assessment is probably a barrier to more widespread use," according to the study.
The overall in-hospital death rate from stroke was 5.5 percent, the researchers found.
Aside from severity of stroke, the strongest predictors of death in the hospital were older age, being female, weekend or evening admission, and arrival by ambulance, which could indicate more severe stroke symptoms. Co-existing illnesses, such as atrial fibrillation (irregular heart beat), previous heart attack, vascular disease and diabetes, were also significant predictors of death.
The study only included patients with ischemic stroke, the more common and less serious type. Ischemic stroke results from a disruption in blood flow to the brain and accounts for 85 percent of strokes. It is not known if the findings would apply to hemorrhagic stroke, which results from bleeding in the brain and carries a 25 percent rate of in-hospital deaths.
Dr. Roger Bonomo, director of the stroke center at Lenox Hill Hospital in New York City, said his hospital participates in the GWTG-Stroke program, and the hope is that the study will eventually help doctors improve survival rates from stroke.
For now, he added, it represents "a work in progress."
"Stroke is a significant cause of death and it's going to continue to be," said Bonomo. This data will be good for "seeing if we're making a difference in the outcomes, changing the natural history of death that would be expected from strokes," he added.
More information
For stroke risk factors and prevention tips, visit the U.S. National Institutes of Health.
Source: HealthDay
​