New Combo Therapy May Prevent TB, Save Lives in People With HIV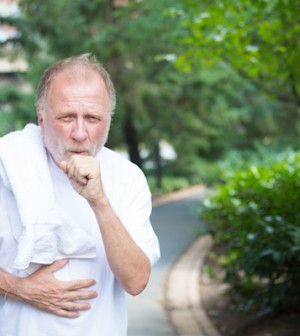 WEDNESDAY, July 6Simpler and shorter treatment with antibiotic drugs could help prevent full-blown tuberculosis in millions of people worldwide infected with the bacterium that causes TB, especially those also infected with HIV, researchers report.
TB, or tuberculosis, is the leading cause of death among people co-infected with HIV, the virus that causes AIDS. About half a million people with both infections die worldwide every year.
The new study by an international team of scientists included 1,148 South African men and women infected with the TB bacterium and HIV, who were followed for up to six years to see whose TB infections stayed dormant.
It found that the most streamlined combination treatment — a high dose of 900 milligrams each of the newer antibiotic rifapentine (Priftin) and the traditional anti-TB antibiotic isoniazid once weekly for three months — worked as well or better than the current gold standard of care of 300 mg of isoniazid taken daily for six months or longer.
Of the study volunteers, about 3.1 percent on the shorter drug regimen developed active TB or died each year, compared to 3.6 among those on the standard daily regimen. Without treatment, researchers estimated that the mortality rate would have doubled.
Compliance with the drug regimen was also 95 percent for the shorter regimen, compared to 60 percent that other studies showed for the standard regimen.
The study appears online July 7 in the New England Journal of Medicine.
"This new, simpler treatment regimen with rifapentine and isoniazid is highly effective and could transform therapy for latent tuberculosis in both those co-infected with HIV and those not," senior author Dr. Richard Chaisson, a professor of infectious diseases at the Johns Hopkins University School of Medicine and founding director of its Center for Tuberculosis Research, said in a Hopkins news release.
"New treatment options are urgently needed to help control TB globally, and simpler regimens will substantially increase the number of people receiving therapy," Chaisson added.
He noted that fewer than 1 percent of those infected and most likely to develop full-blown TB receive drug treatment because of factors such as inconvenience, drug side effects and difficulty finding nearby health clinics.
More information
The U.S. National Institute of Allergy and Infectious has more about TB.
Source: HealthDay
​